What is the Tour de Moon festival? Quirky event coming to Newcastle this weekend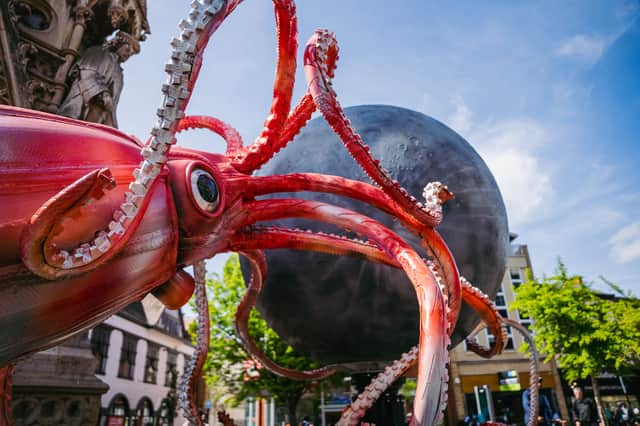 Quirky other-worldly festival Tour de Moon will grip Newcastle this weekend.
Three action-packed days of activity, workshops and parades are on the cards yet, having never witnessed the festival before, Geordies are wondering... what is the Tour de Moon festival all about?
The event is all about encouraging a new way of thinking, drumming up creativity and getting people in the UK dreaming of a different future.
Having already stopped in Leicester, the Tour de Moon activities will be in Newcastle this weekend before heading down south to Southampton.
Here's all you need to know about the Tour de Moon festival in Newcastle.
What is the Tour de Moon festival?
The Tour de Moon festival consists of talks, cinema, music and games to celebrate "the relationship between the Earth and the Moon".
Organisers cite the Moon as an inspiring "blank canvas" and it's of relevance to the festival given the focus on nightlife.
Tour de Moon is a travelling festival that will move on to Southampton after Newcastle. Leicester made up the other of its three stops.
When is the Tour de Moon festival?
Tour de Moon will be in Newcastle this weekend!
Events start on Friday, May 27 and continue until Monday, May 30.
What's on in Newcastle?
On Friday there are Moon Games taking place at the Walker Activity Dome that is open to all.
The 'psychedelic inflatable playground' has daytime and evening sessions.
There is also a Moon Cinema at Star & Shadow showcasing a selection of short films.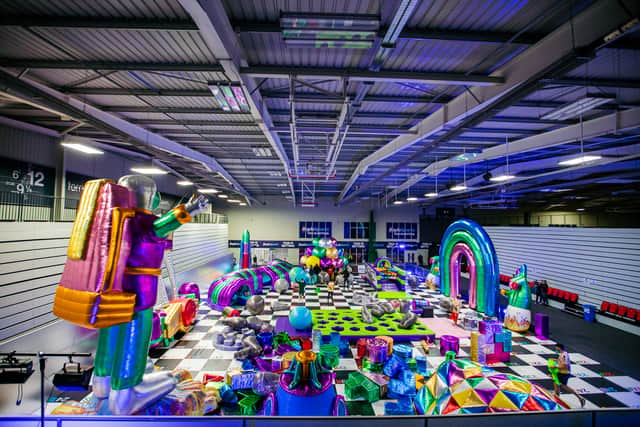 That is just for those over 18 years old and there are two sessions in the day.
A Moon Convoy will also set up shop on Grainger Street and Nelson Street from 3 pm to 9 pm
The Convoy promises an 'armada of vehicles' as well as 'live music, DJ sets, a giant squid, talks, film screenings and an inflatable game'.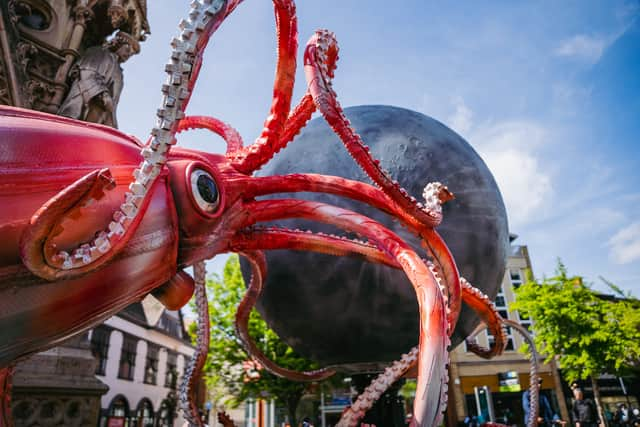 It's open to all and is just a case of walking up.
In the evening there are Moon Experiences at 51 Lime Street which repurposes disused buildings to showcase plays and a 'trip to the moon on psychedelic buggy rides'.
Entry is free but time slots must be booked in advance.
After that is an evening of partying with Moon Music at World HQ with tickets free and available in advance.
Moon Live, an interactive TV show making experience, will also take place at World HQ.
The same events that run on Friday will run again on Saturday.
In addition, Moon Live will move to the Discovery Museum from 3:30 pm.
There will also be a Moon Afterparty, which promises a moon on the dancefloor, at World HQ from 11 pm until 5 am.
A full breakdown with times, descriptions and tickets can be found here.