Headteacher at former Alnwick school of Lucy Bronze sends emotional message to 'inspiring' Lioness
Watching the former people triumph sent chills down the headteacher's spine
Watch more of our videos on Shots!
and live on Freeview channel 276
Visit Shots! now
A teacher at the school of North East England Lioness Lucy Bronze has praised the Euro 2022 winner for "inspiring so many at the school".
Alan Rogers is co-head at Alnwick's Duchess's Community High School and, even though he joined the school once Lucy had left, has met the football star before and regularly sees the impact of her success on pupils.
Speaking to the BBC after the team's remarkable triumph on Sunday evening, Alan said: "It's unbelievable. Lucy has been stitched into the fabric of The Duchess's school for a long time now.
"Hearing that commentary again has sent chills down my spine."
As well as playing a role in Lucy Bronze's development, the Northumberland school also helped produce former Lioness Lucy Staniforth.
Alan continued: "All the school community are so used to talking about the girls, they expect them to win things and be winning world football - it's been part of the history for the last 10 years. They've inspired so many at the school.
"We've just had the sports awards and a number of girls right now are competing for England - another girl at the moment is playing for the England Bs football team. We've got international rugby players too, it's a long line now and every time the Lucys are sighted as being huge inspiration for these kids."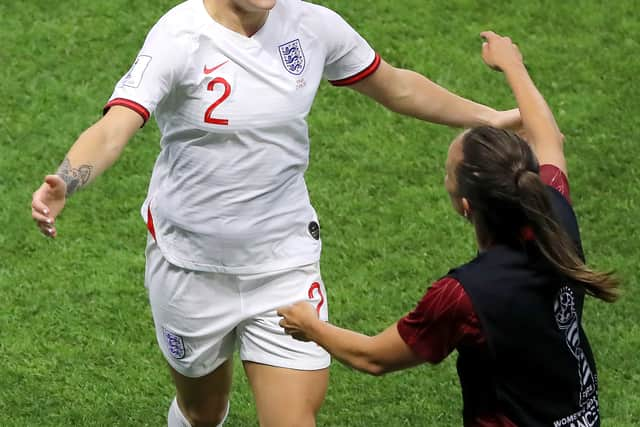 Alan joined the school as Head of PE in 2010, once Bronze had already left for the USA to pursue her sporting ambitions, and recalled his interview.
Bronze's mother worked at the school and sat in on every interview process to quizz candidates on women's football.
Alan said: "I remember sitting in the staff room asking questions about women's football in 2010 and tentatively giving some names. She [Bronze's mother] obviously knew what Lucy was going to go on and achieve and she's obviously been proved right.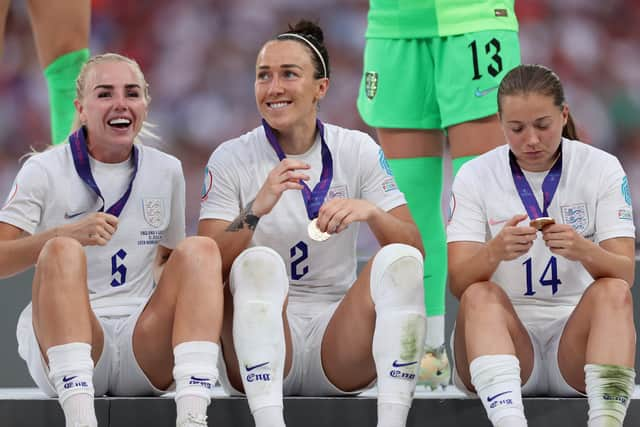 The teacher recalled how both the footballers had well-known reputations in the county whilst growing up, receiving "a lot of top level coaching across the Northumberland football set-up".
He continued: "Rural Northumberland is very unique - you've got to have a certain mindset to do well, nothing is handed to you - there's not a lot of things on your doorstep. It's challenging for children, they are detached and remote - they've got to have the mindset to want it and get it.
"They [Bronze and Staniforth] are normal human beings who have worked hard and have a talent and done what they wanted to do, taken their chances. If we can help other children to see like that then that's the job of the school - chasing dreams and not giving up."