Callum Wilson is set to make his Newcastle United return later this month.
Wilson hasn't kicked a ball since the 1-1 draw with Manchester United on December 27 when he was forced to be substituted with a calf injury.
The 30-year-old has missed 13 matches since then, watching on from the sidelines.
Despite United's upturn in form at the start of the year, they have missed their talisman as January signing Chris Wood still proves a little shy in front of goal.
However, the moment for Wilson's grand return may be sooner than first thought.
The forward remained tight-lipped on the podcast but said he had every intention of being back this month.
He said: "It's going well, it's progressing. It's slow and steady.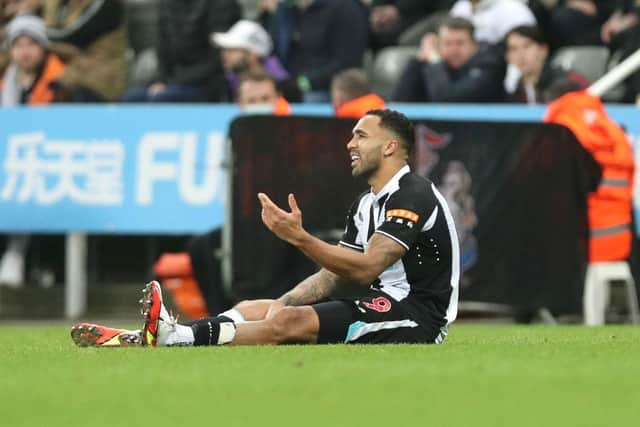 "I had a few messages in the week, people saying I might not play again this season.
"Apparently the media reported something that I had a setback or something but that wasn't to be the case.
"I'm still on track, it's just moving slower than I'd like.
"Obviously, there is a rush but I'm also not going to rush the process.
"I've got to trust the process, not rush it.
"When my body is ready to return it will do.
"Whether that's three or four weeks or five to six weeks or less than that, I don't know to be honest.
"It was obviously a significant injury and it's taken its time.
"I'll be back soon I think.
"I'm aiming... I can't say too much... but I'm aiming for a return this month I think, albeit towards the end of the month. That's got to be the plan really."
The matches come thick and fast for Eddie Howe's side between now and the end of April, with four fixtures in that period.
On the very last day of the month, Newcastle face Liverpool at St. James' Park, which could be the date Wilson is alluding to.