Wilson is nursing a calf injury and will be sidelined for a significant period of time.
It's the second injury setback for the 29-year-old this campaign after a hamstring problem in September.
Wilson has been in rehab in Newcastle and watching Eddie Howe's side triumph from the stands.
Speaking on The Footballer's Football Podcast with West Ham striker Michail Antonio, Wilson revealed how hard it has been to watch the team triumph whilst unable to play.
The Magpies man said it had taken a toll on his mental health and that he moved his recovery away from the club for a week to give himself some space.
He said: "When you're injured, everyone writes you off and is trying to replace you.
"Throughout different periods of your rehab, you have to get away.
"Hence why I am away at the moment, it's not a jolly up or a week off - it's a change of scenery to keep me mentally engaged in my rehab, mentally recharged, refreshed.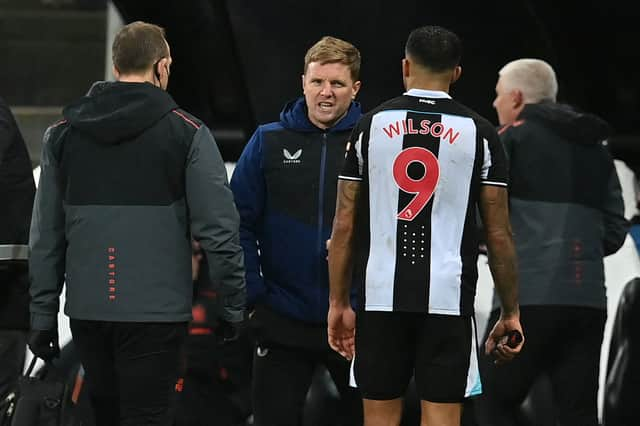 "I think throughout the coming weeks we'll touch on an episode of mental health. It's a big part of the game.
"It's not just about rehabbing physically, you've got to make sure you're staying focused, you're staying engaged mentally as well.
"You're seeing your team do well, amazing. You know you're not going to be a part of that for the foreseeable future at the moment. It just becomes frustrating and then wears you down a little bit.
"I've come away from the club, from the country for a week or so and just tried to get myself into that place where you can kick on again as soon as you step back into the country."