The Frenchman's stellar performance against Premier League champions Manchester City on Sunday - where he claimed two assists - has reportedly recaught the eye of the Red Devils.
The report comes from French publication Media Foot, however Howe placed Saint-Maximin in the same bracket as Bruno Guimaraes, who was linked with Real Madrid last week, by insisting he's going nowhere.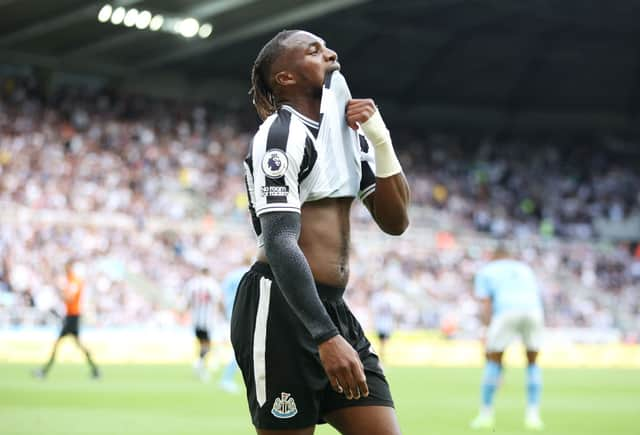 Allan Saint-Maximin not for sale
"Very similar answer to the one I gave about Bruno (Guimaraes)," Howe told reporters ahead of Tuesday's Carabao Cup clash with Tranmere Rovers.
"We're trying to build a squad, we're trying to add competition for places. Certainly, we don't want to weaken our team."
Howe was asked about Guimaraes' future before the 3-3 draw with Man City after it was suggested he was Madrid's number one target to replace Casimero.
Howe said: "Regarding speculation, I've got no problem with that as such. It's a compliment to Bruno and how well he's done for us.
"He's been incredible and he's only going to get better from this point. He is a very valuable member of our team.
"Every footballer has different aims and ambitions, and I'm sure Bruno has huge ambitions going forward in his career and I would embrace that because he has the ability to achieve special things.
"But I think we've got to try and give him an opportunity and platform to fulfill those dreams here. That's going to be important for us."