"If you're a Geordie and you don't have a ticket then you're missing out," Sam Fender super fan Iona says as she accurately sums up the Fender fever taking over Tyneside as the star prepares to play the home of Newcastle United.
"It's an unparalleled experience," fellow super fan Ben, who has seen Fender play 16 times, adds. "It's similar to being a football fan, the feeling of being part of something bigger when you're in that crowd.
"That feeling is addictive and we'll have it at St James' Park with over 50,000 people having an incredible time together."
Iona and Ben joined NewcastleWorld to put into words just why Sam Fender's two sold-out shows at St James' Park next month have such a landmark feeling about them, not just for the 29-year-old North Shields lad and Newcastle United supporter who hit the big-time, but for the local people too.
Iona's love for the singer started thanks to a happenchance encounter at a festival before Fender had broken through. She said: "I was at a festival years ago, Sam wasn't famous at the time and he performed there. I kind of forgot about him a little bit and then 'Hypersonic Missiles' came out and I started listening to him again.
"A lot of the excitement for St James' Park is Geordie pride, being a local lass growing up here.
"I like that he's grounded, you don't get many people these days with lyrics that Sam Fender has. It's nice to have something that's a bit unique to enjoy I suppose."
When Fender takes to the St James' Park stage in June, the two sold-out crowds will hear tales of the underdog, of losing friends to mental health struggles and love letters to the hometowns they'll return to on the Metro when the night comes to an end.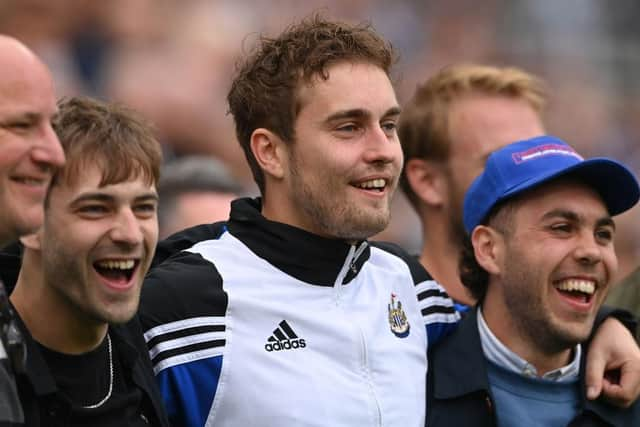 For Ben, it's that relatability as a North East lad of a similar age that makes the artist so special.
He said: "There's some sort of devotion. The music is fantastic and it speaks to me as a young lad from the North East, it kind of feels like he's taking on the world with his music half the time.
"It's really inspiring for me how he's trying to make a better life for himself through his music and speaking of the challenges of growing up where he did.
"He hits the nail on the head and he just feels so down to earth in a way which other musicians his size don't. It resonates with regular people."
Iona was one of just 2,135 people there that night and her story of getting a ticket is evidence of the sense of community Fender is fostering through his rise.
She said: "I didn't win the ballot but managed to get a ticket on the day of the show. I was crying when I got it!
"I'd posted in a Facebook group of Sam Fender fans saying that I hoped everyone who was going tonight had fun and I was jealous.
"I got a message saying someone had a spare ticket if I wanted to go along. I met up with a stranger and danced to Sam Fender! We're still good friends now because of Sam.
"You could tell everybody that was there was a proper Sam Fender fan, it was an amazing atmosphere... he even handed up Greggs sausage rolls to the queue!"
Going from 2,135 to 100,000 across two nights may seem a leap, but it's well within Sam Fender's stride. The star has, after all, wowed at the Pyramid Stage at Glastonbury, sold out the Utilita Arena twice over and pulled in 50,000 fans at Finsbury Park last year.
That London set was his biggest headline set to date, until St James' Park, and Ben knows that the star is made for the big occasion having labelled that show the best of the 16 he's seen
He said: "The magnitude of the event was incredible. There were 50,000 people there to see him.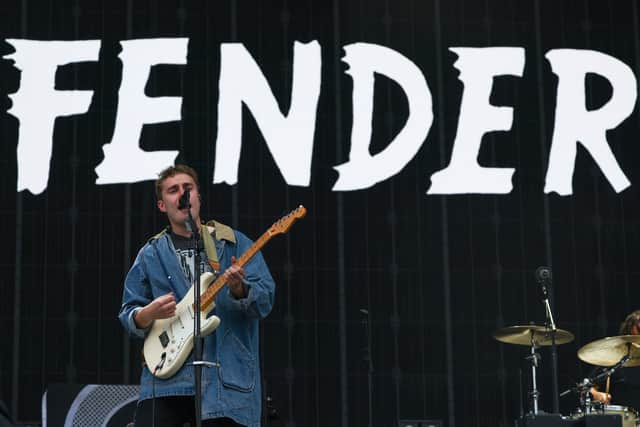 "It was particularly special for me because three weeks after that show I moved to the area, I'd go to the park for a walk and listen to the live album, I can relive it pretty much perfectly."
Both Iona and Ben have huge excitement ahead of June 9 and June 10 at St James' Park. The two debate the possibility of a Newcastle United kit reveal, new music and old tracks such as 'Poundshop Kardashians' and 'Leave Fast' as they think ahead.
Iona said: "I think it's massive for him. To him this is life, the North East is his life. He'll be on cloud nine.
"I think having 100,000 people screaming your songs back to you as well when most of them are Geordies will be the most exciting bit about it for the entire band. It just makes it even more magical."
Ben added: "This will be the best month of his life supporting Bruce Springsteen, his idol, then his dream concert within the space of 30 days."
NewcastleWorld and Local TV will release mini-documentary 'Sam Fender: The Road to St James' Park' on Friday, May 26.