Over 34,000 supporters were still in the queue waiting to buy tickets to see Newcastle United play against Southampton in their Carabao Cup home tie next week when tickets sold out.
General sale tickets for the semi-final match went on sale at 10 am on Tuesday morning with tens of thousands of fans entering the queuing system on the official club website.
Season ticket holders had been able to purchase a ticket last week. Members and season ticket holders were then given another bite at the cherry on Monday. The remaining tickets then went on sale with one per customer available at 10 am today.
By 11 am, with the queuing system still full, all home tickets for the match on Tuesday, January 31 had been purchased.
Whilst some fans online shared frustration at not being able to purchase a ticket for the match, which could see the club one step closer to their first major trophy since 1955, others acknowledged the new buzz among fans.
'Newcastle United is back to moving in the right direction'
One fan wrote online: "It's gutting to sit in that online queue to even access the #NUFC tickets site for to be met with sold out. However, I can take the comfort that the club is back to moving in the right direction…can't wait to watch us in the Champions League again."
Another said: "No luck with the semi-final tickets for me and the boy unfortunately but we've certainly enjoyed the previous rounds and getting to share the experience of a great cup run together, that's priceless! Howay the lads, let's get to this final!"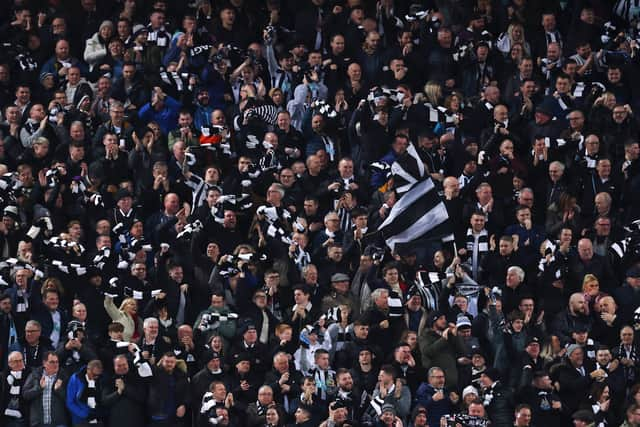 The ongoing scramble for Newcastle home tickets adds more interest to talks about stadium expansion and the future of St. James' Park with co-owner Mehrdad Ghodoussi setting a target of between 60,000 and 65,000.
St. James' Park expansion
Late last year, Magpies chief executive officer Darren Eales said: "It's one of the areas we're looking at. It's a champagne problem because we're sold out and it's not a situation like the past when you're almost giving away season tickets to fill the stadium.
"It's an amazing location. I love the fact we're here in the city with 108 pubs within half a mile. It's the best ground to come to for away supporters in my view because of its location and atmosphere. The reality is, we are in a situation where we are limited in capacity. We'll obviously be looking at if there are ways we can flex that and that's one of the things we will be looking at over time."