Newcastle's footballing attention may be drawn to London this weekend as Eddie Howe's side take on Brentford in the Premier League, but there is also a big top-flight match drawing attention on our doorstep.
However, rather than the Premier League, it comes form La Liga in Spain.
The Spanish league is hosting an official watch party for the derby clash between Sevilla and Real Betis on Sunday in what will be their first UK event outside of London.
The event is taking place at The Old George and as well as showing the match live, will be hosted by Spanish football expert Andy Brassell and include a Q&A with LaLigaTV pundit Terry Gibson.
Why official La Liga organisers might choose to hold such an event in the North East may have some wondering.
Tyneside has cultivated a following of Real Betis in recent years thanks to an official link between the Spanish club and local club Blyth Spartans.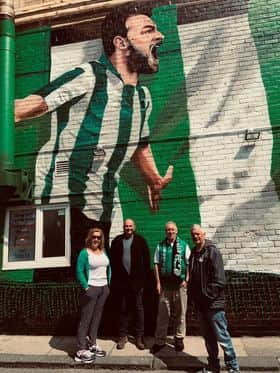 Simon Needham is Secretary for the Blyth Spartans-Real Betis Peña Betica fan club and explained how it all came about.
He said: "La Liga are the official organisers of the event and they are trying to promote Spanish football here in the UK.
"They've done several in London with quite a lot of success but this is the first time they've ventured out of London and into the rest of the country.
"They've chosen Newcastle which is a big coup for the city!
"The main reason was that in Blyth we've had our Real Betis supporters club for the past 10 years.
"We support the Spanish team. It started because they play in green and white stripes and Blyth Spartans play in green and white stripes.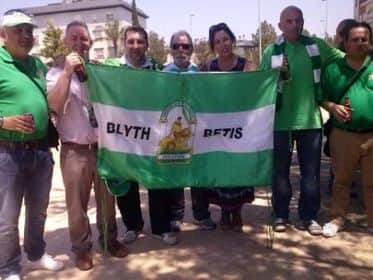 "It was a crazy idea. We thought we'd give it a go and we're now one of three official Real Betis supporters clubs in the UK, there's one in Edinburgh and one in London.
"We've been to seen Real Betis in Spain and we've seen them over here on pre-season tours.
"La Liga has noticed this active group and that's why they chose La Liga as the location."
Simon said he hoped this event would be the start of many in the North East and that it brings all sorts of people from English fans and Spanish fans to the Spanish community and students together.
This weekend's event starts at 2 pm at The Old George.
Tickets are just £2.50 and includes a Budweiser. You can purchase your ticket here.