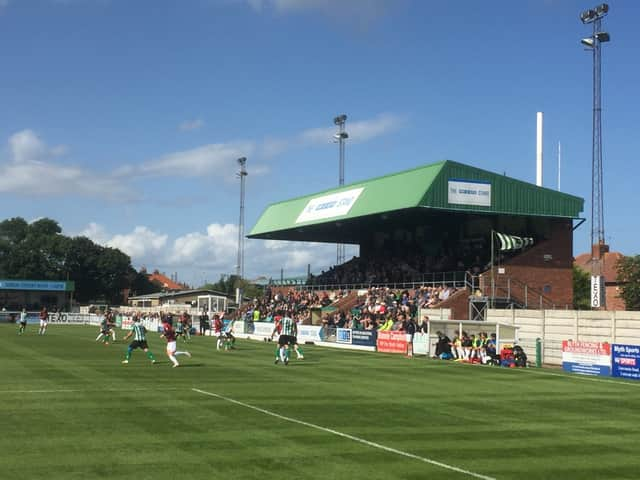 Gateshead FC has issued a promising update on the condition of a fan who was taken ill in the crowd during the side's trip to Blyth Spartans on Sunday.
Play was suspended just before half time during the famous grudge match at Croft Park Stadium, which Spartans won 2-1, as an elderly fan was supported by paramedics of each team.
Fans also reported that Spartans players Robbie Dale and JJ O'Donnell also went into the crowd of Gateshead fans to help.
At the time Gateshead FC tweeted: "Play has stopped at the moment due to a medical emergency in the crowd.
"Medical staff of both clubs are currently attending to the situation."
A few minutes later it was added: "The supporter has been carried off on a stretcher and appears to be stable.
"We wish the supporter a swift recovery - the referee has now resumed play."
The fan was then taken to Northumbria Hospital to receive treatment.
Later last night Gateshead FC confirmed that the man was doing well.
A statement read: "The supporter stretchered off during today's game has been taken to hospital and is now in a stable condition.
"Our best wishes go to the supporter and their family and friends, and our thanks to the supporters who reacted quickly to ensure they received medical attention."
The incident is the latest of recent health scares at football matches in the North East.
In October play was halted during Newcastle United's Premier League fixture with Tottenham Hotspur to ensure lifesaving treatment was provided to a Magpies' fan.
In December, a Newcastle fan also collapsed outside the ground before the match against Manchester City and subsequently lost his life.
Football fans around the North East are rallying together to provide support after recent incidents.