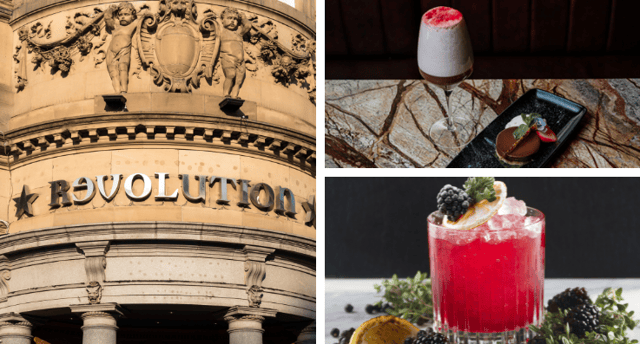 Newcastle is known for its thriving nightlife, but it doesn't always have to mean Geordies stumbling out of Bigg Market nightclubs at 4 am.
There's plenty of more classy options available on Tyneside.
The city boasts a bustling scene of upmarket bars for those wanting something a bit more luxurious.
For cocktail lovers, Newcastle is certainly the place to be!
From sipping on traditional cocktails with stunning views or trying an edgy bar's unique blend, there's something for everyone.
Revolution Bar
Collingwood St, Newcastle upon Tyne NE1 1JF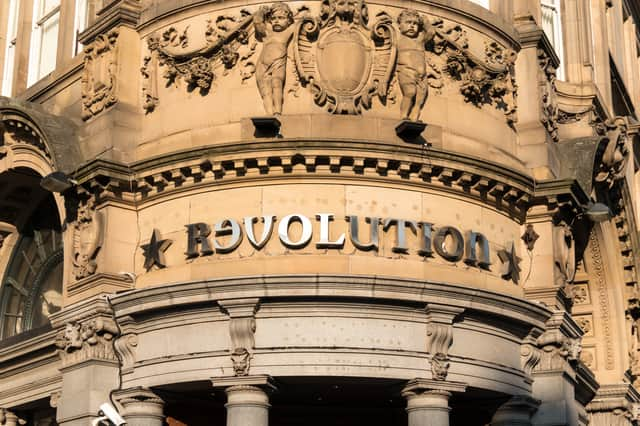 You can't really talk about cocktails without mentioning Revolution Bar.
The chain has popped up all across the UK and offer a slick service.
You know what you get with a night at Revolution, with all the classic cocktails and flavoured vodkas too.
Newcastle's Revolution might not necessarily offer you something you can't get elsewhere, but it will certainly scratch that cocktail itch.
Pleased to Meet You
41-45 High Bridge, Newcastle upon Tyne NE1 1EW
Pleased to Meet You is a great option for those wanting to taste something different.
The bar is always experimenting with new cocktails, their latest teaser online was for the Smoking Aces, made of quiquiriqui mezcal, grapefruit liquor, lime, grapefruit juice, agave syrup, rosemary, edible paint... there's always a lot going on!
The bar also offers 2 for 1 cocktails between 4 pm and 7 pm setting you back just £10 for both, even on the weekend.
The Exchange
Prudhoe Chare, Northumberland St, Newcastle upon Tyne NE1 7AT
The Exchange will transport you to the speakeasys of the Jazz Age in America.
The chic bar in the city centre is found behind a hidden door that leads into a cavern of drinks and good times.
Cocktails include all the classics, various martinis and an on-theme selection known as Johnny Torrio's Outlaws.
The Alchemist
5 Grey's Quarter, Eldon Square, Newcastle upon Tyne NE1 7AP
The success of The Alchemist is largely down to the bar's flair.
In an already overcrowded cocktail market, the bar thrives on bringing a theatrical element to its drinks.
There will be steam pouring over the table and funky glasses galore during a magical evening at The Alchemist.
The Botanist
Monument Mall, Newcastle upon Tyne NE1 7AL
The Botanist has cemented itself as a firm Geordie favourite since arriving in the city, its proud position overlooking Monument no doubt helping that.
The bar's cocktail menu is split into three sections; Fruit & Floral; Fresh & Herbaceous and Citrus & Spice.
The Botanist is also well-loved for its leafy interior decor which dazzled under its glass ceiling.
The Holy Hobo
THREE, Jesmond Three Sixty, Newcastle upon Tyne NE2 1DB
The Holy Hobo is a little further out from the city centre but is always worth the trip.
There's a blend of traditional cocktails with quirky flavours on the Holy Hobo menu, often with a sweet kick.
Time your visit right to catch one of the bar's famous events - there's live music late every Friday and Saturday, a Busker's Night on a Tuesday and a quiz on Wednesdays.
The Muddler
69 Grey St, Newcastle upon Tyne NE1 6EF
One sip on The Muddler's cocktails and you'll be transported to the Far East.
The bar brings in fruits, plants and botanicals from far-flung countries, just to perfect their cocktail menu.
Ever heard of a Yuzu Coconut Royal or Mabuhay Margarita? Nope, neither have we, and that's all part of the fun.
ABOVE
Lower, Dean St, Newcastle upon Tyne NE1 3JE
Order an 'Above The Clouds' cocktail and gaze over the lights of ABOVE.
It's all about the view at this rooftop bar, although the big menu ensures there's something for everyone too.
If you want to snap the perfect Instagram photo with a cocktail in hand, you'll struggle to find better than ABOVE.
Central & Oven Shaker
8 Neville St, Newcastle upon Tyne NE1 5EN
What, that pizza place by the station?
Central & Oven Shaker is much more than its tasty Neapolitan pizzas.
The restaurant prides itself on its cocktails, which you won't find anywhere else.
There's a fruity 'Watermelon Sugar High', a sweet 'Netflix and Chill', a potent 'Gold Digger' and much more.
Colonel Porter's Emporium
Ground Floor, Milburn House, Dean St, Newcastle upon Tyne NE1 1LF
With a menu inspired by prohibition and The Great Gatsby, you won't be surprised to hear there's a 1920s feel about Colonel Porter's.
The bar is decorated with various flags and choice trinkets.
There are often musical guests too and it's all just a minute away from the Quayside.