Geordie Shore - and the big personalities of the cast, burst onto our screens way back in 2011. The very first series of Geordie Shore was completely different to the series that followed, as it was completely new to both the viewers and the cast.
The series changed over time, adding in new cast members here and there with some making a huge impact on the show while others didn't. The filming locations flitted between a house in Newcastle (this itself changed hugely over the years), to destinations abroad.
Now, Geordie Shore is airing its last ever series, reuniting cast members from its 11 year run and 22 previous series, to celebrate the show's success with wild parties, holidays and special moments before closing the doors of the Geordie Shore house for good.
We at NewcastleWorld, have been huge fans of the show since its beginnings and are taking a trip down memory lane as we take a look back at the original cast and what they are up to now.
Vicky Pattison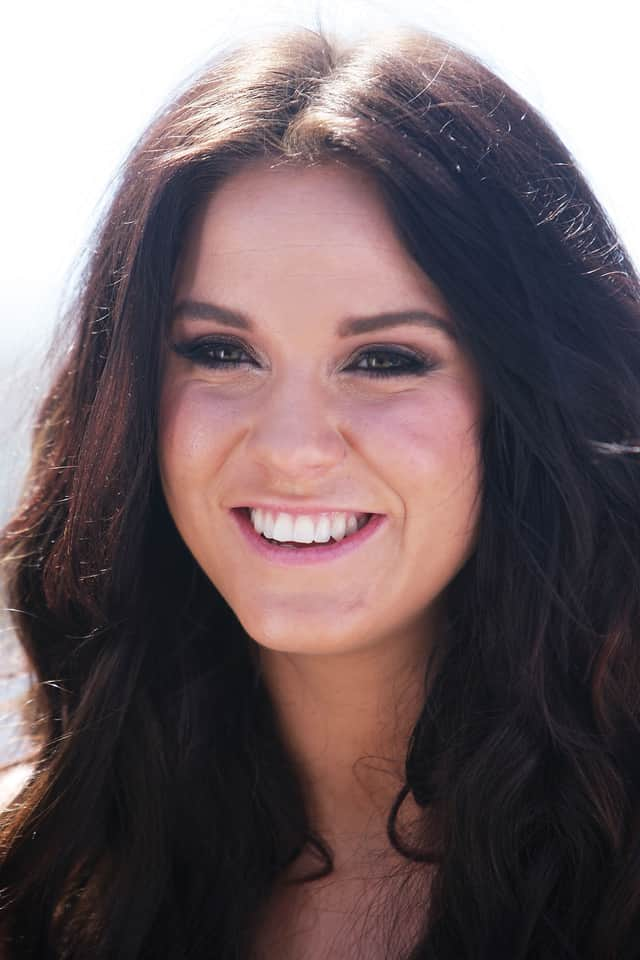 Wallsend born Vicky Pattison entered the Geordie Shore house radiating confidence and self-assurance. She immediately intimated all of the girls (and even some of the boys), and became a natural leader of the group. It stayed that way throughout Vicky's Geordie Shore run.
After Vicky's departure from Geordie Shore back in 2014, the Wallsend-born star continued to work on TV - but wanted to distance herself from the person she was in her Geordie Shore days. Vicky originally stayed with MTV (who produce Geordie Shore), taking part on Ex on the Beach, and even getting her own show called Judge Geordie (where she would help friends reconcile after arguments). But Vicky's career path completely changed when she won I'm A Celebrity in 2015, as it led to her becoming part of the Loose Women panel and other TV gigs.
Now, Vicky lives in Essex with her fiance Ercan Ramadan, and their dog Milo. Vicky has been hosting her own podcast, called The Secret To since 2020, where she discusses important topics with other celebrities. She also recently made a documentary for Channel 4 on her dad's alcoholism, and her own relationship with alcohol. She has also released a mental health book named The Secret To Happy. Vicky chose not to return for the reunion.
Gaz Beadle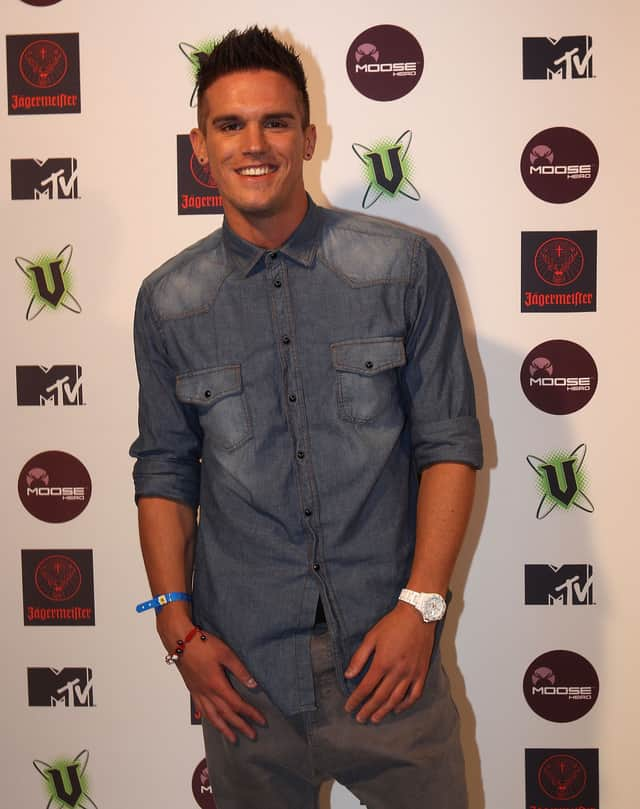 Gaz Beadle arrived at the Geordie Shore house back in 2011 and almost instantly became involved in an on/off relationship with fellow cast member Charlotte Crosby. He became known for his "player" behaviour towards girls, and was the focus for many storylines.
Gaz stayed a part of the Geordie Shore cast and lifestyle until 2017 when he announced he was leaving the show as he was about to be a father. Gaz welcomed two children with his now wife Emma McVey, who he married in 2021, and the family live in Yorkshire. He is still very active on social media, but his content now mostly focuses on life as a parent. He also has a YouTube channel and Instagram account called Gaz's Golf which focuses on his love for the sport. Gaz chose not to return for the reunion.
Charlotte Crosby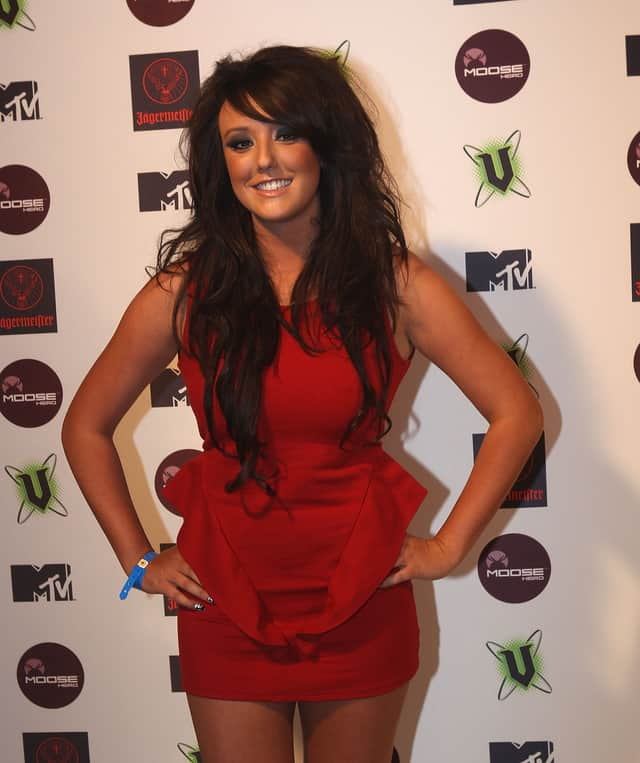 Charlotte Crosby is arguably one of the most well-known Geordie Shore stars, making a huge impact when she joined the show in series one. Mostly down to her outrageous antics, she became a firm favourite among fans. Throughout the series, Charlotte's relationship with Gaz featured heavily, as Charlotte kept trying to move on from her cast member before returning. She sadly suffered an ectopic pregnancy with Gaz Beadle's child - which led to her deciding to move on from the show.
During her time on Geordie Shore, Charlotte had already begun to make herself a household name by releasing two successful fitness DVDs and two successful books. She also starred in Celebrity Big Brother in 2013, and went on to win the show. After Geordie Shore, Charlotte continued to work on TV shows, from guest appearances to hosting gigs, to even having her own show named The Charlotte Show in 2018. She recently became a first-time mother, welcoming a child with boyfriend Jake Ankers. Charlotte returned for the reunion, sharing her pregnancy news with her fellow cast members.
Holly Hagan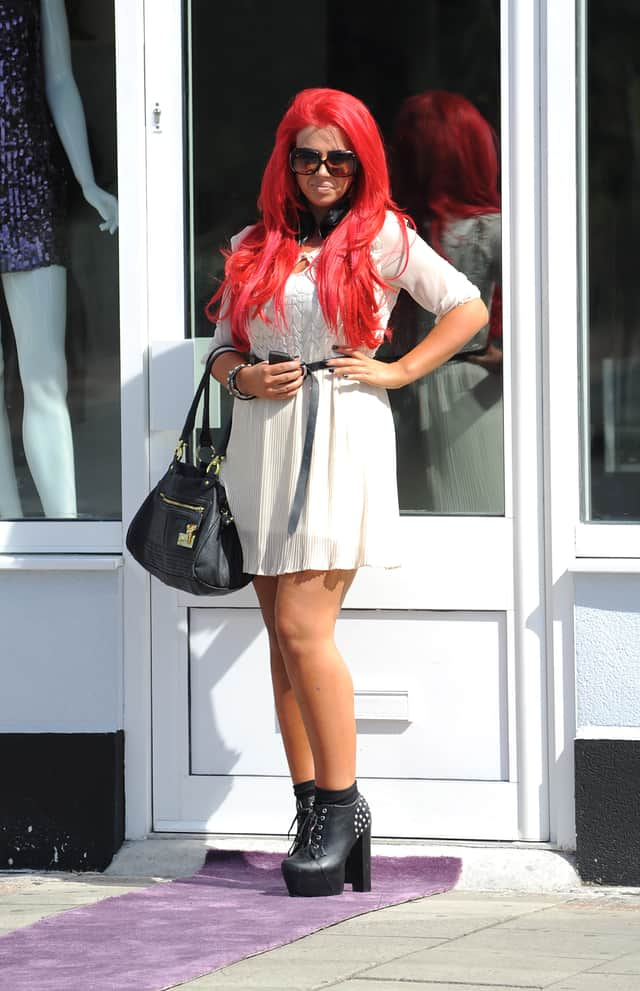 Holly Hagan originally got off to a rocky start when appeared on the first series of Geordie Shore. Being the youngest cast member at only 18-years-old and hailing from Middlesbrough, she found it difficult to fit in with the rest of the cast - and was the victim of trolling online.
During her time on Geordie Shore, Holly released music, a remixed cover of Kelis's song Milkshake. She flitted between leaving and returning to Geordie Shore before finally leaving the show for good in 2019. She became an ambassador for anti-bullying charity Ditch The Label reflecting on her beginnings in Geordie Shore. She married footballer Jacob Blyth in 2022. Holly returned for the reunion, allowing viewers to watch her wedding celebrations.
Sophie Kasaei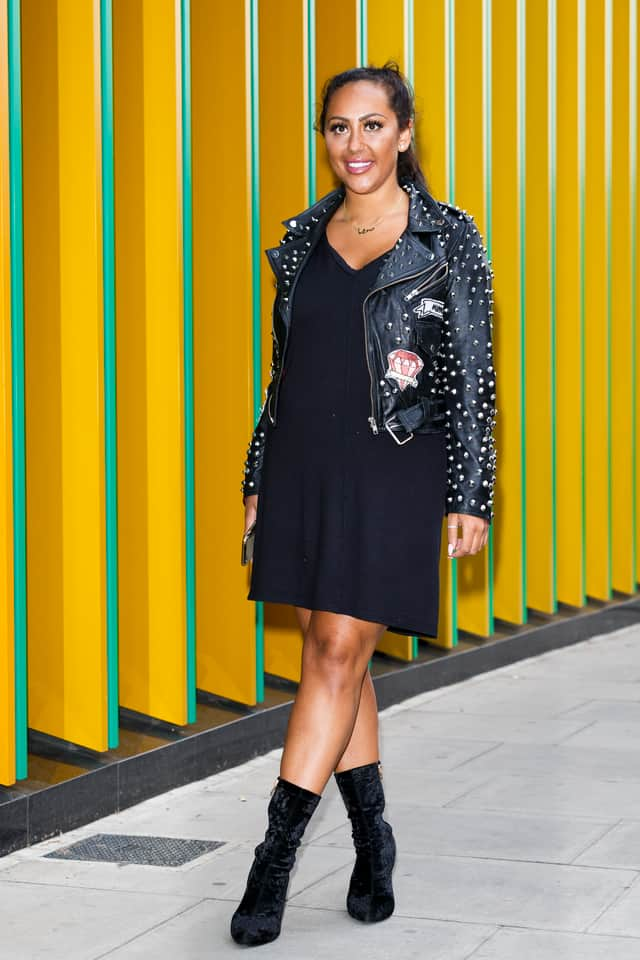 South Shields' born Sophie Kasaei joined the show in 2011, starting out as a wild party girl before settling down earlier than the rest with her boyfriend at the time, Joel Corry (who is now a hugely successful DJ). Sophie's cousin Marnie eventually joined the show too - which caused a rift between the family members. Sophie was axed from the show in 2013, but returned in 2016. She decided to leave the show for good with cast member Holly Hagan in 2019.
Sophie opened her own clothing store in South Shields named Off The Rails, however it sadly closed down. Now, Sophie is incredibly active on social media, posting fashion and lifestyle content regularly. Sophie returned for the reunion, making jokes about the fame her ex Joel now has.
James Tindale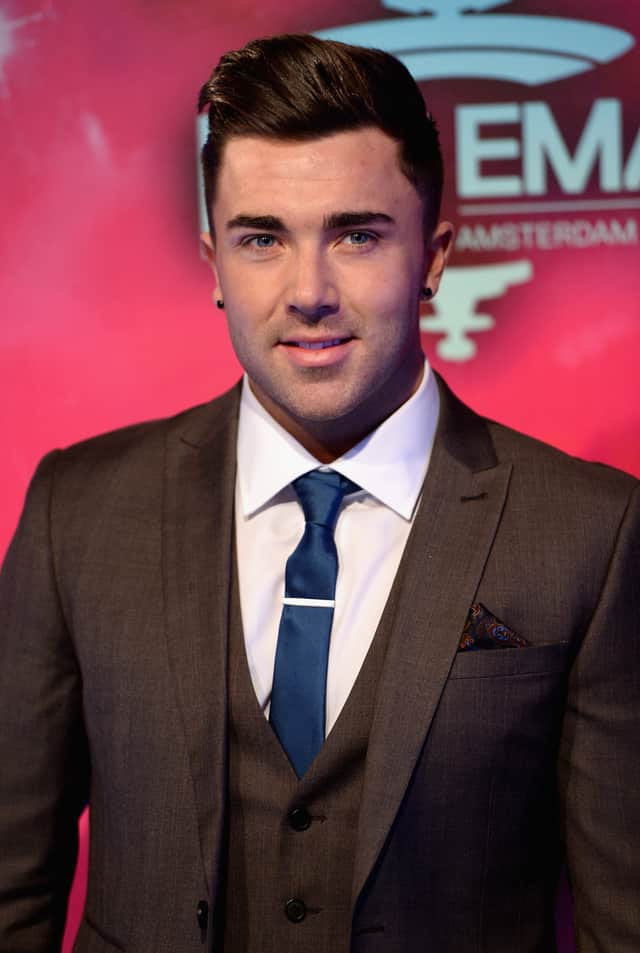 James Tindale became a firm favourite among Geordie Shore fans in its early days due to his kinder nature than the other boys in the show. James had a brief romance with fellow cast member Holly Hagan, before settling down with personal trainer, Kate Thorne.
However, James and Kate sadly split after many years together. James never fully closed the door on Geordie Shore, leaving and then returning to the show many times. Outside of Geordie Shore, James works as a personal trainer. He returned for the reunion, stating that he knew most of the cast from the original members to newer additions.
Jay Gardner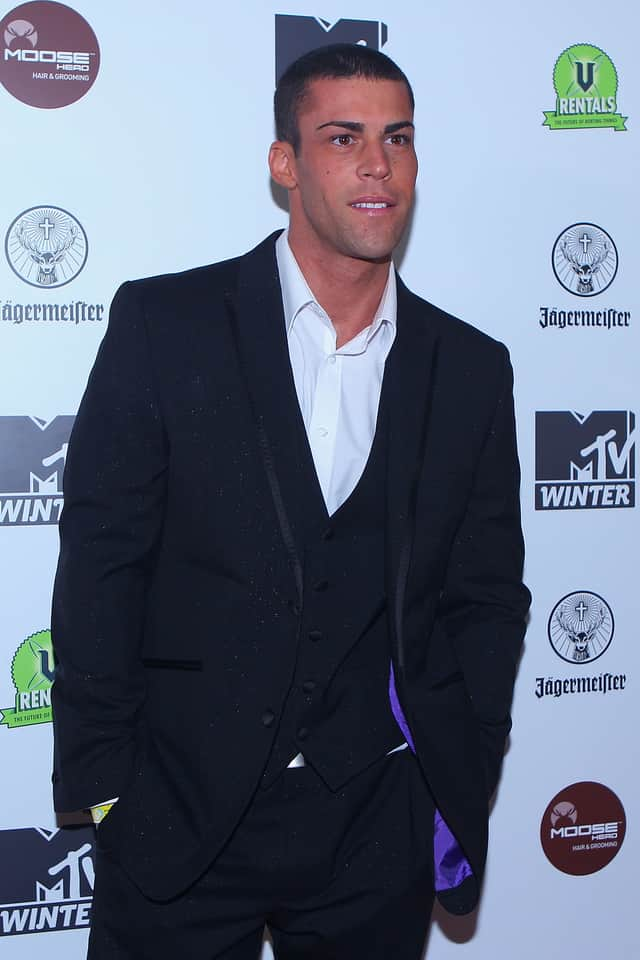 When Jay Gardner arrived on the show in series one, he became instantly popular. He and Vicky became known as the "mam and dad" of the Geordie Shore house in series one. However, Jay was one of the first to settle down with a girlfriend, and despite being a main cast member decided to leave the show in series three, to the devastation of the cast and the fans.
However, Jay made frequent (albeit brief) returns to the show throughout the series. He is now an online coach, helping both men and women in both fitness and lifestyle changes. He returned to the show for the Geordie Shore reunion and explained how he too had changed his lifestyle, becoming a vegan and cutting down on his alcohol intake.
Greg Lake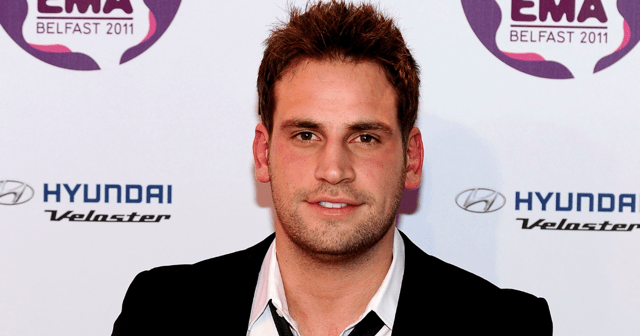 Greg Lake was the first ever cast member to leave the show, appearing only on the first ever series of Geordie Shore. Although extremely popular with the ladies of Newcastle, Greg did not fit in with the boys on the show originally due to their dedication to grooming and the gym.
After his departure, Greg settled down with Hollyoaks star Jennifer Metcalfe and the pair welcomed a child together. They sadly split however, and Greg now has a new girlfriend named Alicia. Greg now owns a restaurant in Morpeth named Novo. To the surprise of the cast and fans of the show, Greg returned for the Geordie Shore reunion, making jokes about his age.