Greene King is one of the UK's biggest pub chains.
It is popular among pub goers for its great deals on food and drink, as well as offering a great atmosphere.
The company has launched its best deal yet, and is here for one day only.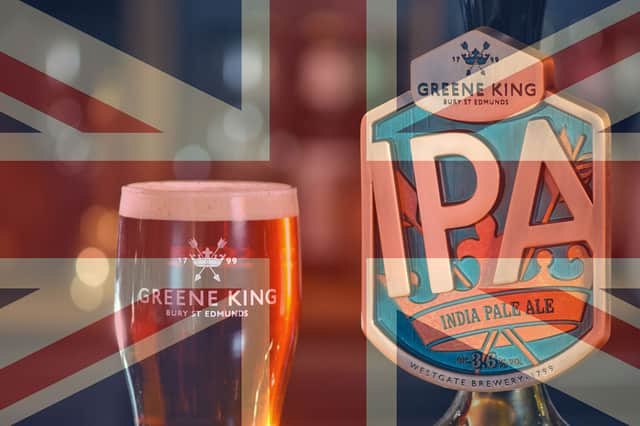 Around 408 Greene King sites across the UK will be offering free pints to customers.
So, what locations in Newcastle will have this offer on?
Here's everything you need to know about the
When does the free offer start?
The offer is available for one day only on Monday 30 May 2022.
Customers will only be able to a maximum of one pint per person at the heavily discounted price.
Why is Greene King running the offer?
The company is running the offer to commemorate the Queen's upcoming Platinum Jubilee, in which the Queen will celebrate 70 years on the throne.
The company originally came up with the concept of 6p pints as it was the average cost of a pint during the year of the Queen's coronation in 1952. However, due to a licensing issue the pints are now free!
Marketing Director of Greene King Local Pubs spoke on the exciting offer, and said:
"The platinum jubilee is a fantastic way for the UK to come together and celebrate our Queen and country, so we wanted to take our customers back to where it all began – 1952, a time when Vera Lynn ruled the charts and pints were only 6p
"Some of our regulars may even remember watching the coronation back in 1952, although they may have been too young to enjoy a pint then.
"We can't wait to see our customers enjoy this royally good deal on Monday 30 May, and look forward to celebrating the platinum jubilee in all our pubs across the bank holiday weekend."
How do I order the free pint?
To claim on the offer customers will have to use a secret code word when ordering.
The secret code word is '1952'.
1952 is the year the queen took to the throne and began her record-breaking reign.
What Green King pub in Newcastle is running the offer?
Junction
Address: Percy Street, Haymarket, Newcastle Upon-Tyne, NE1 7PF
Opening times: 11am - 11pm
Lonsdale Hotel
Address: Lonsdale Terrace, West Jesmond, NE2 3HQ
Opening times: 11am - 11pm
Corner House Hotel
Address: Heaton Road, Newcastle Upon-Tyne, NE6 5RP
Opening times: 10am - 11pm
Fox & Hounds
Address: West Road, Benwell, NE5 2ER
Opening times: 11am - 11pm
Wagon Team
Address: Lobley Hill Road, Gateshead, NE11 9NA
Opening times: 12pm - 11pm
Duke of Wellington
Address: Kenton Lane, Kenton, NE3 3BQ
Opening times: 10am - 11pm
Beaconsfield
Address: 3-5 Beaconsfield Road, Gateshead, NE9 5EU
Opening times: 11am - 11pm
Black Bull
Address: Front Street, Benton, NE7 7XE
Opening times: 11am - 11pm
Bay Horse
Address: Front Street, Wickham, NE16 4EF
Opening times: 11am - 11pm
Longship
Address: Ushaw Road, Hebburn, NE31 2YA
Opening times: 11am - 11pm
Jingling Gate
Address: Stamfordam Road, Newcastle Upon-Tyne, NE5 1NL
Opening times: 11am - 11pm
Ben Lomond
Address: Grange Road West, Jarrow, NE32 3JA
Opening times: 11am - 11pm