Sam Fender is known for his chart-topping hits and critically acclaimed albums, but before winning over the nation with his music, the North Shields star had a foray into acting.
The singer's first taste of the entertainment industry came on screen rather than on stage thanks to showing promising acting talent as a youngster.
As a kid in North Shields, Fender's grandmother signed him up for some weekend acting classes as a way to keep him busy. The sessions were led by none other than Byker Grove star Anne Orwin, who played Lou Gallagher in 31 episodes of the Ant and Dec fronted hit.
Speaking to Radio X, Fender remembered: "I went to an amateur group on a Saturday. I was a hyperactive child so our gran got us into this group with a lovely woman called Anne Orwin who was in Byker Grove and she did this group which was cheap and for anyone to come along.
"We'd go around to her house and do improvisations and games and stuff. It was amazing. She taught us how to harness that emotion and put it on the stage. I really enjoyed it, but the problem with acting for me is I'm a control freak and with an actor you're portraying someone else's dream or script."
At the tender age of 15, Fender landed a very brief role in North East show Vera, although admitted he "lasted 10 seconds" before being killed off.
In the very first episode of the show a young Fender plays the son of actress Gina McKee's character Julie Armstrong.
The signs that music may be more his calling were there already as the 'Seventeen Going Under' star struggled to play dead.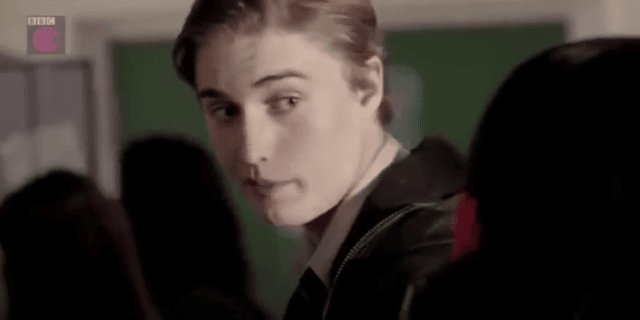 He said: "A guy chucks a net over my neck and strangles us to death then puts us in the bath and spreads wildflowers over us - psycho.
"Gina McKee comes running in and pulls us out of the bath. The first time we did it I went underwater and water rushed up my nose and I was choking. She pulled us out of the water and I just snotted all over her face."
Nonetheless, more acting roles came Fender's way. The singer played the character of Dean in CBBC series Wolfblood. The Geordie did have a speaking role, but described his performance as a love interest as "terrible".