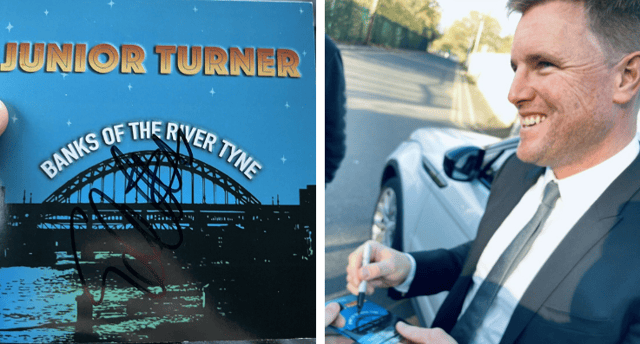 The startling rise of new Geordie anthem 'Banks of the River Tyne' continues as Junior Turner auctions off a copy of the CD signed by none other than new Newcastle United boss Eddie Howe.
The track pays homage to both the football club and Tyneside's iconic history.
The new Magpies' boss was on his way to his first press conference since taking the role and stopped to autograph a CD copy of 'Banks of the River Tyne'.
The CD is now being auctioned on eBay with all proceeds going to the NUFC Foodbank.
Within 24 hours the CD had racked up bids of over £350 and, with six days still left to go, is set to climb even further.
'Banks of the River Tyne' has fast become a NUFC anthem loved by fans and associated with the recent takeover.
Speaking about the song, Junior said: "The one thing I wanted to do during lockdown was write a local anthem and that's how the song was born.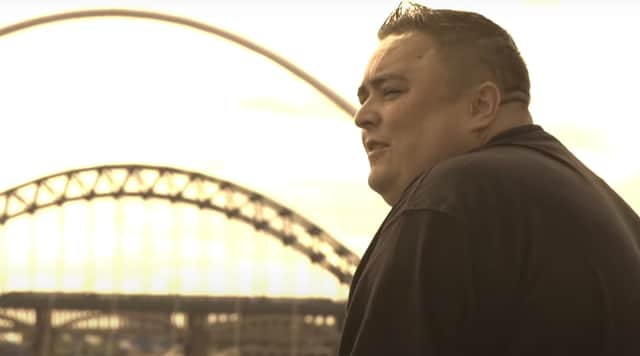 "I had the chorus for the song in my head for about three years but it was a precarious situation to be in. Being from here, I couldn't put this song out and not got it 100% right, there wasn't any room for error."
The track is particularly important to the 37-year-old due to his health problems, which he has spoken candidly about.
He recently told NewcastleWorld.com: "I was found to have multiple blood clots right through my legs and to my lungs.
"It's caused severe damage to my left leg, my lung and my heart.
"I still suffer daily. My left leg is twice the size of my right leg because I've still got a blockage there from when I had the clots, which causes daily pain and swelling.
"I was given a life expectancy of 40 by a specialist and I've always had that in the back of my mind, whether it comes true or not only time will tell.
"Because of that, with this song, it's become more of a challenge for me to cement a place in local history."