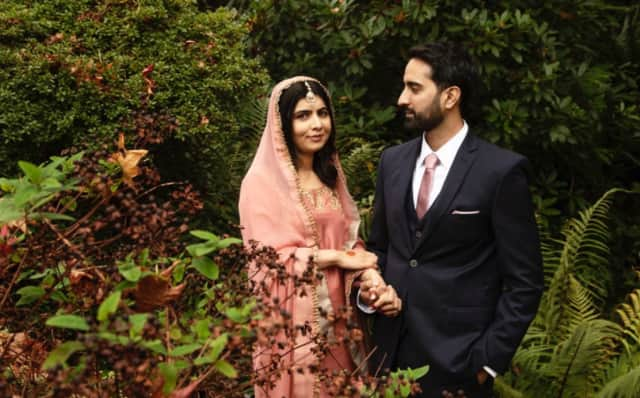 Nobel Peace Prize winner Malala Yousafzai has "tied the knot" with her partner, who happens to be a die-hard Newcastle United fan.
Malala has become a globally renowned figure thanks to her activism and campaign work.
The 24-year-old is known for her human rights advocacy, especially for championing women's right to education in her native Pakistan.
In 2012, at the age of just 15, Malala was shot in the head by the Taliban in response to her "crime" of activism.
Since then Malala's work was awarded the 2014 Nobel Peace Price and she also holds a degree in PPE from Oxford University.
Now the activist has married her partner, Asser Malik, who has links to Tyneside.
Asser is a big Magpies fan, writing that he is 'Forever @NUFC' in his Twitter bio.
Announcing the marriage, Malala said: "Today marks a precious day in my life.
"Asser and I tied the knot to be partners for life.
"We celebrated a small nikkah ceremony at home in Birmingham with our families.
"Please send us your prayers. We are excited to walk together for the journey ahead."
Asser was active online during the recent Newcastle United takeover, sharing his thoughts on the matter.
He wrote: "25 years and here we are.
"Probably going to have more fans in Pakistan now."
Other Tweets shared by Asser include avid support of Callum Wilson when announced as a new signing in 2020 and praise for "the greatest footballer I have seen in my life" on Alan Shearer's 50th birthday.