'I am absolutely thrilled': Charlotte Crosby says after 'Blitz N' Burn' jumps up the fitness app charts
The Geordie Shore star launched her own fitness app after 18 months spent transforming her figure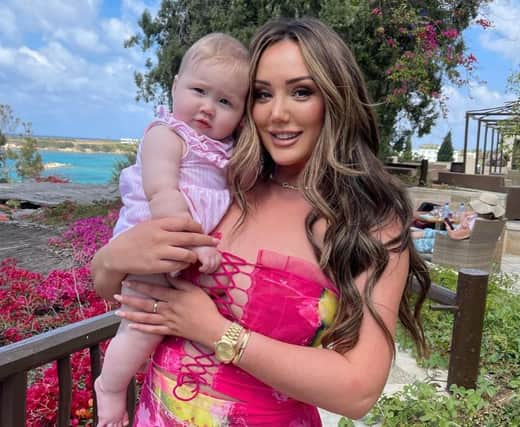 Charlotte Crosby has rejoiced after seeing her fitness app 'Blitz N' Burn' rocket in the fitness app charts. The Geordie Shore star, 32, from Sunderland, told her 8.6 million Instagram followers about the success of her lifestyle app.
Charlotte said: "I've had some amazing news. I have just found out that Blitz N' Burn has literally jumped up in the fitness charts and I am absolutely thrilled to ribbons. I am so excited and happy".
She attached evidence of the chart circling the position of her personal fitness app which is currently at number 38 and has many loyal fitness followers. Blitz N' Burn was launched by the Geordie Shore star after she discovered a love of exercise. The star had spent many years downing shots and getting "mortal" drunk before she was ready for a change in lifestyle. Charlotte has been incredibly dedicated to working out since giving birth to daughter Alba Jean in October.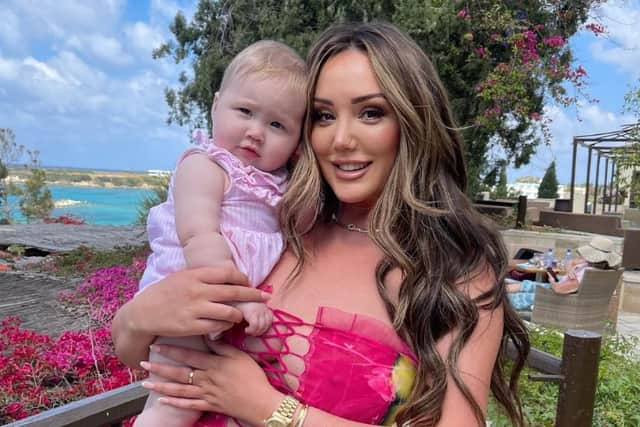 Charlotte said: "I have been on a journey these last 18 months and I am now the happiest and healthiest I have ever felt, and you can be too by joining me in my new app, Blitz 'N' Burn! I am so so so proud of what we have created for you... a place of motivation, team work, support and not forgetting CALORIE BUSTING workouts.The same team that has helped me look better but, more importantly, feel better are the same team that will coach you... We are back!"
The app features an ever growing library of exercise videos and audio workouts with Charlotte and her celebrity trainer team and also lots of healthy recipes. Charlotte has been very vocal about the impact that having a baby has had on her body and her sex life and is keen to help other new mums and dads gain confidence and improve their mental health.
She admitted on her podcast 'Always On' that she hasn't had much desire for sex since childbirth because her hormones are "all over the place". "You do feel like you want sexy time but just not as much as you used to," she said.
Her team of trainers on Blitz N' Burn includes Richard Callender, a PT who has worked with the likes of Davina McCall and featured on ITV's hit show 'The Biggest Loser' and Erin Dusek who is a professional dancer, yoga, meditation and breathwork coach.
Charlotte went on to showcase on Instagram Erin's participation in King Charles' coronation celebrations with a video of Erin taking to the stage as a backing dancer during Take That's performance of 'Never Forget'. Charlotte captioned the story: "Wow, what a performer! Honestly I'm so blown away by her talent and absolutely honoured to have her as one of our amazing coaches over on @bliztnburn."
Charlotte has been adding videos of her and partner, Jake Ankers, using the app and trying to get back into shape after the birth of baby Alba. Jake previously admitted that he was worried that Charlotte didn't fancy him anymore because he's"a bit fat at the moment.
Fans have been  quick to comment their words of support, saying: "Go guys! You're smashing it! 👏❤️" Another added: "🙌🙌I'm doing the challenges on your app and loving them! Xx."