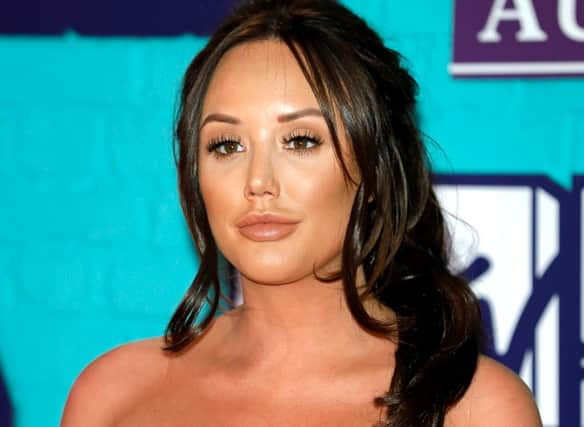 Charlotte Crosby has reportedly decided to quit filming for the new series of Geordie Shore due to the conditions of the house the cast have been staying in. Last year (2022), the 33-year-old TV personality made a return to the show that made her famous - six years after her shock departure.
The cast of the MTV show flew out to Cyprus to film the next instalment of the popular series earlier this month. However, a source has now claimed that Charlotte was left unhappy about the cleanliness of their accommodation and has returned to her home in Sunderland.
"She got fed up and flew home early – the whole thing was really stressful, and she just wanted to get home," the insider told The Sun. "It left a bad taste in some of the cast's mouths, but it was all great TV when she stormed out."
Charlotte and her Geordie castmates experienced a disaster earlier this month whilst filming after illness swept through the cast, meaning that many were too unwell to shoot. The production was therefore cancelled. They were filming for a brand new Geordie Shore: The Reunion Series, following the success of the first, which saw cast members from across all previous 22 series take part.
Charlotte joined the show as one of the original members with Gaz Beadle, Holly Hagan, Vicky Pattison, James Tindale, Jay Gardner, Sophie Kasaei, and Greg Lake. The star was considering a career in criminology and wanted to study the subject at university but instead decided to audition for the reality series.
Charlotte was recently treated to a surprise birthday party with all her friends and family present at her luxury pad in Sunderland. The Geordie Shore favourite was driven away blindfolded in the early hours of the evening by her boyfriend, Jake Ankers, and then returned believing she had been taken to York for a birthday treat. Instead, her partner had arranged a surprise party at their home with Pete Cooks, the personal chef, a DJ and a mixologist for the reality star and her friends.