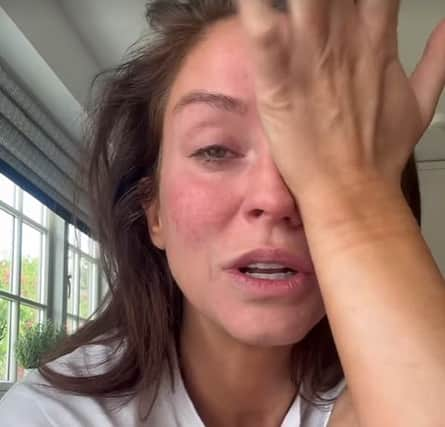 Vicky Pattison shared the news this morning that her Channel 4 documentary 'My Dad, Alcohol and Me' has been long listed for an NTA award. Vicky, 35, tearfully revealed the news to her 5.3 million Instagram followers and thanked them for their support.
The fresh-faced star had tears of happiness streaming down her face as she said: "I'm just going to say straight away I am so emotional. If you follow us on here you will be used to seeing this but these are happy tears. Tears of being a bit overwhelmed as well".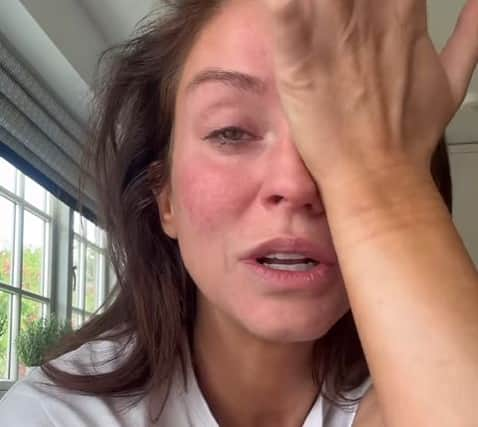 She went on to explain: "Last year I made a film for Channel 4 and Firecracker called 'My Dad, Alcohol and Me' and it was predominantly about being the child of an alcoholic. It was also about my very complicated relationship with alcohol as well as my turbulent relationship with my dad. It was something we were really proud of in the end. I can barely talk about this without crying".
Vicky wiped tears away before confessing: "I nearly stopped the production so many times because I was just so nervous and unsure that I was doing the right thing. I have done reality TV for years but this part of my life I have never shared. A huge part of it wasn't even mine to share, it was my dad's. We kept going because we wanted to help people, help people like me to feel less alone and help people like my dad".
Vicky went on to talk about her personal experience and the positive feedback she has received since it aired before revealing: "Today I got the news from my PR that we are long listed for an official NTA award in the authored documentary category. I've been going to the NTA's for years mostly just as a guest not as a nominee. It will be really nice to go in a different capacity this year with my dad".
Vicky recently announced she had become a patron for the National Association for Children of Alcoholics (Nacoa) and has been working with Jonathan Ashworth, who is also the child of an alcoholic parent, to try and help children of those who are either alcoholics or feel dependent on alcohol. The star appeared on ITV's Peston last week to talk about the confusion and shame she felt as a child of an alcoholic.
A lot has changed since her Geordie Shore days and she stated: "If I can help one child from feeling the way that I did then I consider that a win."