Vicky Pattison has hinted that her lavish Italian wedding venue is going to set her back £100,000. The former Geordie Shore star, 35, was joined by Ferne McCann on her podcast 'The Secret To…', where she admitted that she would "sell her soul to the devil" to make her wedding more affordable.
Ferne McCann appeared on Vicky's show to kick off series 9 of the popular podcast. The pair talked about everything from pet names for the partners to magazines paying them to invite their celebrity friends to events.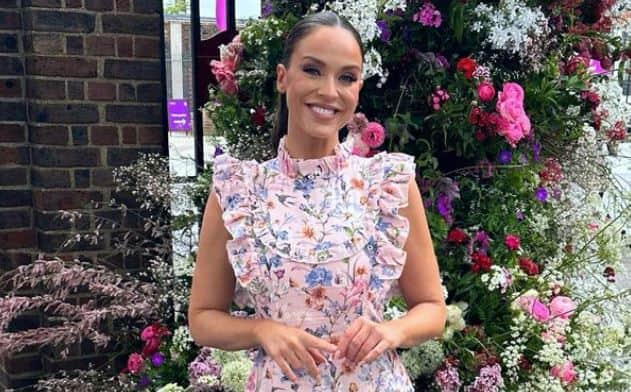 Whilst discussing Ferne's ITV show 'First Time Mum', Ferne accidentally revealed how much Vicky's wedding venue is going to set her back Ferne said: "If you are going to film a reality show you have to show the warts and all. "I think you should go for it and also darling, that 100k for a venue, it sort of balances".
Vicky could be heard nervously laughing at the blooper but swiftly regained her composure, saying: "It could take a decent chunk out of it. Listen, I would be lying if I said I wasn't thinking about all the ways I could sell my soul to the devil just to make it more affordable".
She went on to describe how she asked her PR Gemma to negotiate magazine deals to fund her nuptials. Vicky said: "Get f**king OK! Mag on the phone right now.I'll take all the photos they want, they want me to invite celebs? I'll invite celebs. I'll have the f**king Geordie Shore out there if they pay me".
Ferne said: "You know when you have a mag deal and they say to your agent 'what celebs are coming?' and the more celebs you've got, the more interest there is and the bigger the fee". A worried Ferne added: "Am I even allowed to say this?".
Vicky recounted a situation where she had been deployed as a guest celebrity at a wedding. She said: "Get on this, she who will remain nameless, I'm not going to mention her name, sent me a message on Instagram, that is how well we don't know each other, she didn't even have my number.
"They were like 'Just so you know this is happening on X date and we would love to have you' and I thought you've sent this to the wrong person because I don't even know you mate".
Vicky replied politely via message saying she would let the individual know but was chased up at a later date asking if she was going to attend. Ferne replied: "I know who you are talking about because I got the invite too". Whilst neither revealed who the fame-hungry bride was it is clear that it was someone the listeners would know.
When discussing her wedding, Vicky claimed that she plans to draw the line when it comes to the media and the press. She said: "Ercan's got a massive family, I've got loads of lovely friends whom I adore. We want people to be there who've played a part in our relationship. It doesn't matter how much money people are offering, I'm not pulling in random people I don't know just for a paycheck".