Former Geordie Shore star and I'm a Celebrity... Get Me out of Here winner Vicky Pattison choked up as she made a heartbreaking admission as to why she's not had children.
The 34-year-old appeared on Tuesday's episode of This Morning and talked with hosts Vernon Kay and Rochelle Humes in promotion of a new documentary airing tonight.
Vicky Pattison: Alcohol, Dad and Me will air on Channel 4 at 10 pm and journeys the reality star's complicated relationship with booze.
Pattison's dad is an alcoholic and she admitted that her fear of following in his footsteps had scared her from having kids of her own.
The celeb choked up on the This Morning couch as she said: "Over the years I've had every excuse for why I've not had kids yet - I was selfish, I was too young, there was more of my career I wanted to have first.
"If those answers were legitimate I would've been absolutely fine but it was all hiding this feeling that I genuinely believed I was going to have children that felt they were some way broken a little bit like me."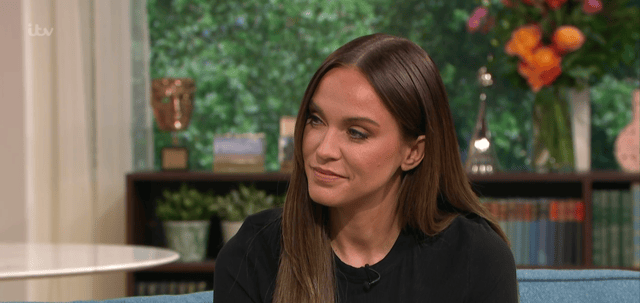 Whilst talking about the show, ITV also showed a clip of the documentary in which Pattison chats with her mum on the North East coast.
In the moving conversation, her mother admits to feeling as if she lost her real daughter as she starred on Geordie Shore.
Nonetheless, Pattison refused to blame the North East reality show for her relationship with alcohol.
She said: "It would be dead easy for me to blame my complicated relationship with alcohol on Geordie Shore, but it wouldn't be true. It's far more honest to say I had existing issues.
"I think for years I was ashamed of my dad's illness and felt like I couldn't tell anyone. I was in my late 20s before I said it out loud and it was even later than that when I looked at my own complicated relationship with alcohol.
"I feel a responsibility to break that stigma. We have to stop being so ashamed and so afraid of addiction, we need to give it more sunlight and more candour."