The Brazil international has spoken at length in the past about being sold a top four dream at St James' Park.
And while ambitions at the top of the club remain fixed on that goal, it's seen as more of a medium term aim, rather than a pressing, 2022/23 one.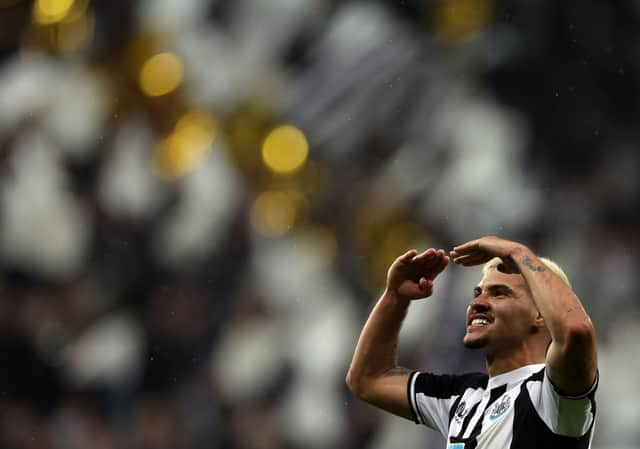 That's a feeling shared by former Lyon midfielder Guimaraes.
Speaking from Austria, Bruno said: "We can surprise the other teams. We have the quality for this, the coaches. So we can do it.
"We are working to do our best.
"Of course, we dream of the Champions League. But we know it is step-by-step, we don't need to put that pressure on ourselves.
"This is only the beginning, we know the big six have very good teams too.
"But I have said before, the Premier League is the most difficult championship in the world and we know if we take it step-by-step we can get there."
United will have to add quality in droves in order to fulfill that aim of making the Champions League and competing for trophies within the next five years - and more deals like the one to bring in Sven Botman this summer will be needed in order to bridge the gap to the likes of even Tottenham Hotspur and Arsenal.
Guimaraes does, however, believe quality also exits from within, particularly around him in the midfield department with Sean Longstaff, Joe Willock and Joelinton all rising to prominence, of late.
"We have some very good midfielders in the team and I think the coach will be very worried about the places because all of the players are playing well. So it is a good problem for him," said Guimaraes.
"And I'm sure whoever plays they will do their best for Newcastle."
Players are often pigeon-holed by fans or characterised into a certain role and many had Bruno written off as a defensive midfielder upon arrival.
However, five goals and his best season tally of his career in Europe proved that characterisation a myth.
Speaking about his role, Guimaraes added: "I like to play the No.8 but I can play too the No.6. Last season I scored five goals, I have not scored that many (before). My job is to work for the team. If I can score it is nice too but that is not my job.
"I know the fans put the pressure on 'Bruno, Bruno, score, score' but it never was my job. If I can I will take it."