When Eddie Howe's side booked their place in the Champions League on Monday night Magpies supporters launched into jubilant celebrations but the historic result is a boost for the region as well as the football club.
Newcastle will have at least three extra home fixtures next season thanks to the European competition and up to six should the side outperform themselves to reach the semi-final.
When the Saudi Arabia Public Investment Fund completed the £305 million takeover of Newcastle United from Mike Ashley in 2021, the Newcastle Gateshead Initiative crunched the numbers of what that might mean to the city and its tourism sector.
Tourism in the fourth largest sector in the North East and data from before the pandemic showed the industry supported 21,000 jobs in Newcastle and Gateshead with 19.22 million visitors welcomed in 2019.
Those guests brought about an economic contribution of £1.905 billion too.
When the football club thrives, so does the industry. Data from August 2018 showed that the average hotel capacity in Newcastle on non-match days was 77%. When Newcastle played Spurs on the first day of the 2018/19 season, August 11 2018, 92% of hotel rooms were filled.
That translated to midweek fixtures too, which will be when Champions League matches are played next season.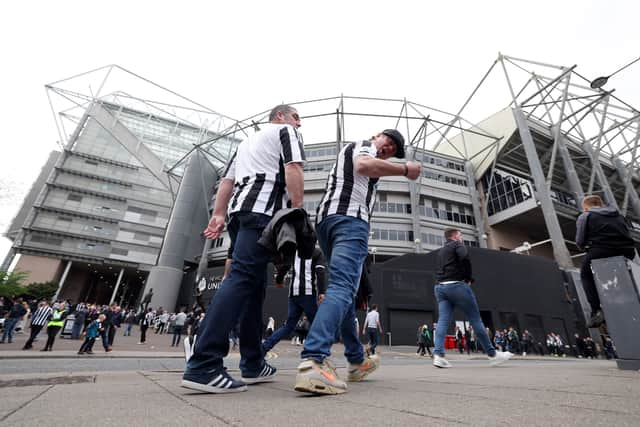 In January 2019, the average hotel occupancy was 58% but rose to 95% when the Magpies played Manchester City on a Tuesday night that month.
While it's been 20 years since Newcastle last played in the Champions League, the club were active in the Europa League in 2013, which provides some insight when imagining the boost the city will see next year.
When Newcastle played in the 2013 Europa League quarter-final against Benfica, midweek hotel occupancy shot up 22%.
On top of that, VisitBritain data found that international visitors spent much more than domestic visitors. While Newcastle can be drawn against British clubs including Manchester City and Manchester United in the group stages, the likelihood is that at least two, if not three, sides will be from abroad.
In 2013, when Benfica visited the Toon, the average Portuguese visitor in Newcastle spent a huge £401 in the city during their trip.
With the St James' Park away end holding approximately 3,000 people, a sold-out visiting crowd funnels over £1.2 million of spending money into the city.
Across three Group Stage home fixtures, that rises to £3.6 million and in a world where the club reaches the Champions League semi-final, that could become an eye-watering £7.2 million.