It's just days until Newcastle takes centre stage in The Duke when the film hits cinemas on February 25.
The story tells the tale of Geordie Kempton Bunton and the theft of a Goya painting from the National Gallery.
Jim Broadbent plays the role of Kempton Bunton who, as well as having a love for the North East, has a huge love for a certain type of beverage.
The traditional British beverage features in over 20 scenes in the film, with Jim and co-star Helen Mirren, even dancing to Binnie Hale's song, 'I like a Nice Cup of Tea', in one heart-warming scene.
To complement the film, Tetley Tea is launching a limited edition 'Kempton Bunton's Breakfast Blend'.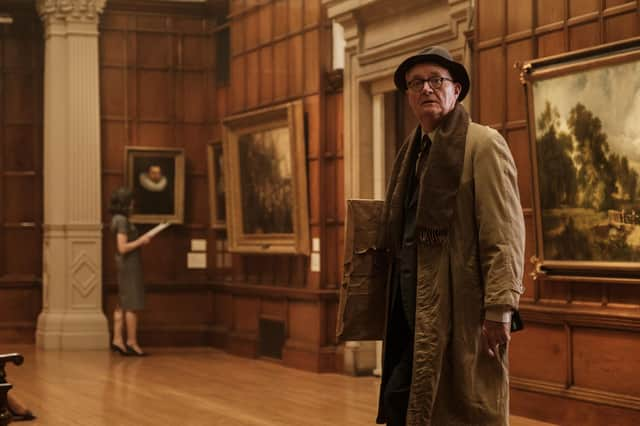 There are just 100 packs of the blend, created alongside Tetley by actor Jim Broadbent, and they won't be hitting supermarket shelves.
Instead, Brits can nominate their unsung community heroes on Tetley UK's Facebook page to win one of the packs.
Tetley says that could be a superhero neighbour, a friend always helping the community out or a teacher that changes lives.
The Duke Film Producer Nicky said: "The film itself is about communities coming together.
"It's based on a true story about the UK's first art heist from the national gallery and at the time it was a big international scandal.
"The government thought it was a big criminal gang but actually it was a retired bus driver from Newcastle called Kempton Bunton.
"He had taken the painting for his own social justice campaign, so it's really a story of an ordinary man who did an extraordinary thing - a local hero!"
Discussing the film's partnership with Tetley, Jim said: "It has been a joy to be part of The Duke.
"The whole story has such a strong message which the writers have told beautifully.
"Kempton put his head above the parapet for the good of others because it was in his nature to look out for everyone.
"Like the Bunton blend of tea - bold, lively and full of guts.
"That's why I'm also so excited to be giving something back to our nation's local heroes. And I must say, the Bunton blend is delicious!"