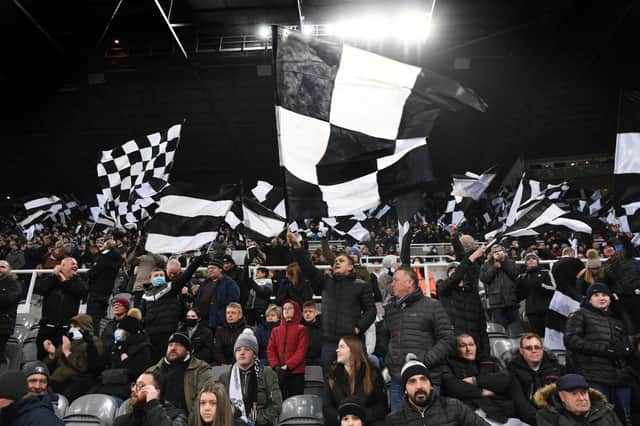 The granddaughter of the late Bob Swinney has called on Newcastle United fans to get behind a minute of applause of remembrance on Monday.
Bob Swinney collapsed near the Gallowgate steps just before 2 pm on Sunday, December 19, shortly before the Magpies faced Manchester City.
The 67-year-old was attended to by emergency services at the scene but was pronounced dead when he arrived at the RVI.
Tributes have been paid to the loyal Newcastle United fan who has been called a "friendly, football-mad Geordie".
Bob held a season ticket at St. James' Park for over 30 years and was a well-known figure in the fanbase.
He leaves behind three sons and four grandchildren following his death.
One of his grandchildren, Abbie Swinney, has now taken to social media to drum up support for a minute's applause in memory of her grandfather.
The hope is that fans will clap in honour of Bob during the 67th minute of Newcastle United's home fixture against Manchester United on Monday, December 27.
Abbie wrote on Twitter: "Myself and my family will be attending the Man United game.
"We both have had a season ticket for many years together.
"I will be carrying on our passion in memory of him.
"He was 67 when he passed, we would love if a clap could be arranged on the 67th minute to remember him."
The post has received great support from United fans with over 2,000 likes and over 300 retweets.
The community has rallied behind the call, many dropping messages of condolences and support to the family.
One wrote: "I saw the paramedics and police around your Grandad, me and plenty of others in the ground were hoping for a better outcome.
"So sorry for your loss. I'll be at the game and I'll certainly be clapping. We'll batter Man Utd for him."
Another said: "I'll certainly be clapping Abbie!
"So sorry for your loss! I'm sure the whole of SJP will be loud at the 67th minute."