Just 3.6% of drink spiking offences in Newcastle lead to charge
Northumbria Police registered 28 spiking offences between 2016 and 2020.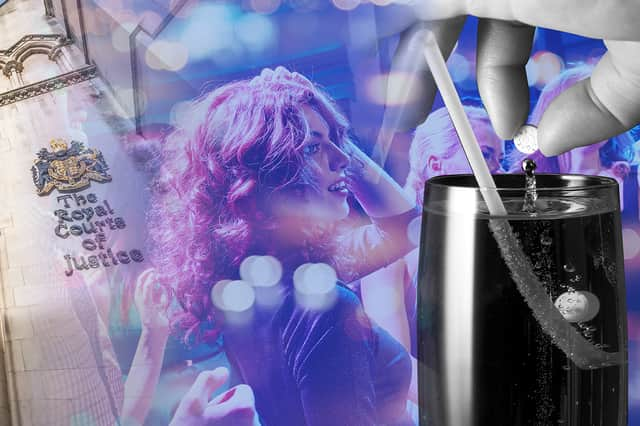 Only one in 28 spiking offenders have been charged for attacking victims with date rape drugs or other substances in Northumbria, exclusive analysis by NationalWorld has found.
A Freedom of Information request to the Home Office revealed that Northumbria Police had recorded 28 spiking offences, specifically just the crime of administering a substance with intent, between 2016 and 2020.
Out of those, just one charge had been administered, the equivalent of a charge rate of 3.6%.
Despite that lowly number, it actually sees Northumbria Police rank as the fifth most effective force for bringing about charges in the UK.
The majority of forces didn't manage a single charge despite some recording more than 35 spiking offences over that time.
The West Midlands police force topped the rankings with a charge rate of 22.2%.
The FOI request comes off the back of nationwide campaigning to demand bars and nightclubs do more to act against drink spiking.
As a result, a number of city centre establishments introduced new measures including increased security, drink testing and lids for drinks.
The group has gained rapid support since its beginning and recently spoke to NewastleWorld.com about its mission.
Women's Street Watch has also commented on the rise in drink spiking and backed the Big Night In boycott.
The group stated: "We've had a lot of messages about spiking recently and how rife it is in our cities.
"Whilst we think it's great that people are rallying behind this idea, we want to change the narrative.
"In particular we noticed Durham University tweet "don't get spiked" to its students, and for women to be more vigilant when we're out at night.
"This once again puts the blame onto women, and asks us to be more careful when we just want to exist. Stop telling us not to get spiked, start telling men to stop spiking us.
"We're 100% behind this boycott, and will be staying home with a pizza and a pint.
"If bars and venues refuse to make venues safe for us, we refuse to spend our money there."