Charlotte Crosby's partner Jake wants daughter to grow up "strong" and "empowered" like Charlotte
Charlotte Crosby and partner, Jake Ankers, want daughter, Alba to grow up "strong" and "empowered" like her mother.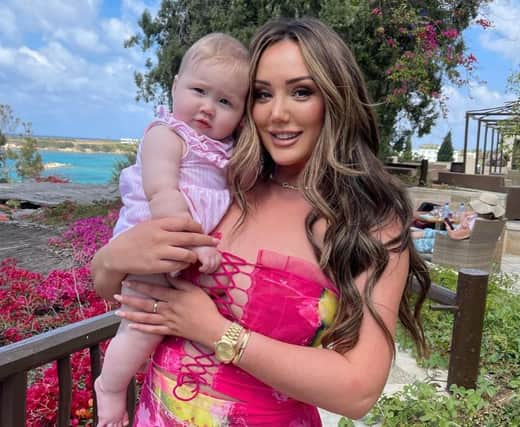 The former Geordie Shore star, Charlotte took to her Always On podcast to grill partner, Jake Ankers, on how he has changed since she gave birth.
Jake admitted: "So I feel I've not changed too much but there are certain aspects that have ie I am a lot more open minded now and I won't be so opinionated because, now that I am a dad, I think if my daughter heard me say that…"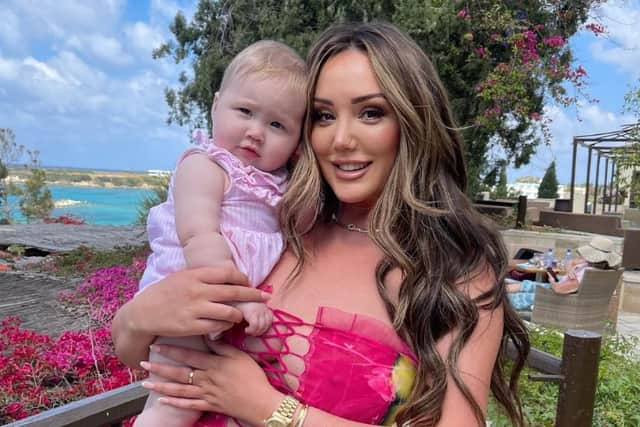 Charlotte was surprised at his thoughtful response. Jake went on to say that because he has a daughter now his attitude has changed and "when you see things online that involve girls like bullying and stuff" it worries him. "I would hate that girl to be Alba", he admits. He acknowledged that his "mind is more open to what goes on in a girl's world now" than it was previously.
Charlotte pointed out that she had noticed a change in him too. "Since you met me and we had Alba you are all about strong females and women being empowered", she commented. Jake added that: "I want Alba to grow up and be like you" and highlighted what a strong role model Charlotte is.
Jake went on to talk about the kind of father he wants to be as he wants to show her that men are supposed to be courteous and respectful. He's already set the bar high by treating little Alba to flowers on Valentine's Day.
The happy trio could soon be a family of four soon if Charlotte gets her way. She is keen to start "trying" in December but Jake wants to wait a few more years so they have time to enjoy Alba.
Charlotte was not happy about this. "I was an only child for 15 years and it was sad", she moaned. Whilst Charlotte is keen for a little sister for Alba, Jake wants some male support and would prefer a son. It was clear that the happy couple would be over the moon with either.
Charlotte gave birth to her first child with partner, Jake Ankers, back in October 2022 and has been busy taking time to get back into her health and fitness as she balances motherhood and personal time.
Being a mother is a momentous achievement for the Sunderland star as she revealed previously that she thought she would be unable to have children. Doctors discovered internal bleeding following a split fallopian tube and this led Charlotte to having her right tube and ovary being removed. Charlotte announced her pregnancy on Instagram and her dad told her partner, Jake, he had "never seen my daughter so happy".
The trio are off to Cyprus to start filming the latest series of Geordie Shore but this season there will be less shots and more tots as the stars are bringing their families too.