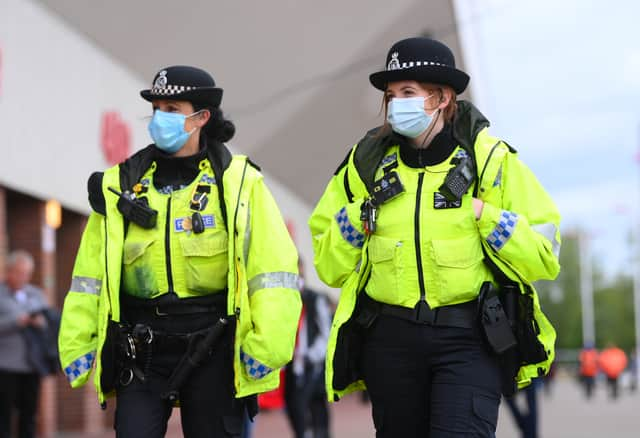 Northumbria Police has reiterated the importance of campaigns, including the 'ridiculed' Operation Cloak, to combat violence against women as the murder of Ashling Murphy becomes the latest tragedy to make national headlines.
On the same day 31-year-old Jozef Puska was charged with the murder of Murphy in County Offaly, Ireland, Northumbria Police and Crime Commissioner Kim McGuinness spoke to the Northumbria Police and Crime Panel.
Ms McGuinness outlined recent work that the force has been doing to cut violence against women across Tyneside.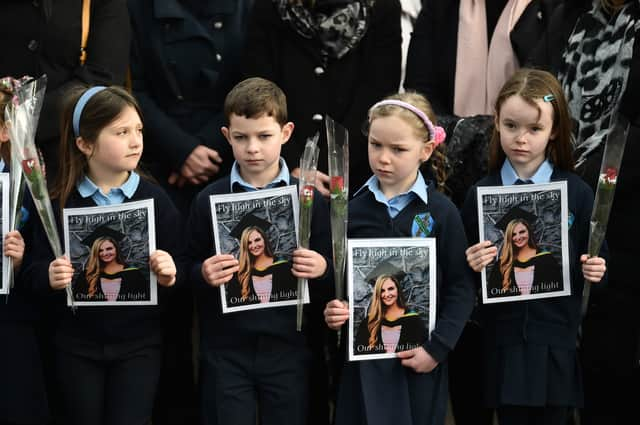 The force has secured over £1 million from the Home Office Safer Streets Fund to help women and marginalised groups feel safer in the area.
The cash injection represented 100% of the funding asked for by Northumbria Police and runs until March 2022.
Speaking at the council meeting, Ms McGuinness said: "It's very important to remember that violence against women and girls is still very prevalent.
"We've seen women come forward and speak up more.
"I think some of that has been catalysed by concern for domestic abuse victims behind closed doors during lockdown but also the murder of Sarah Everard, Sabina Nessa and other horrendous crimes we've seen committed against women."
The Commissioner also accepted that those cases have opened up a conversation in how police across the nation treat and work with women.
Ms McGuinness said that the people of Newcastle can be "really proud" in the work of Northumbria Police and promised that the force was always looking at what more could be done.
She added: "There needs to be more change than just police.
"We need to see at a national level, how we treat violence against women and girls, we need it to be classified as serious violence.
"We need to work harder to educate men and boys about respect.
"A lot of this is about culture change as well as the efforts police are able to make."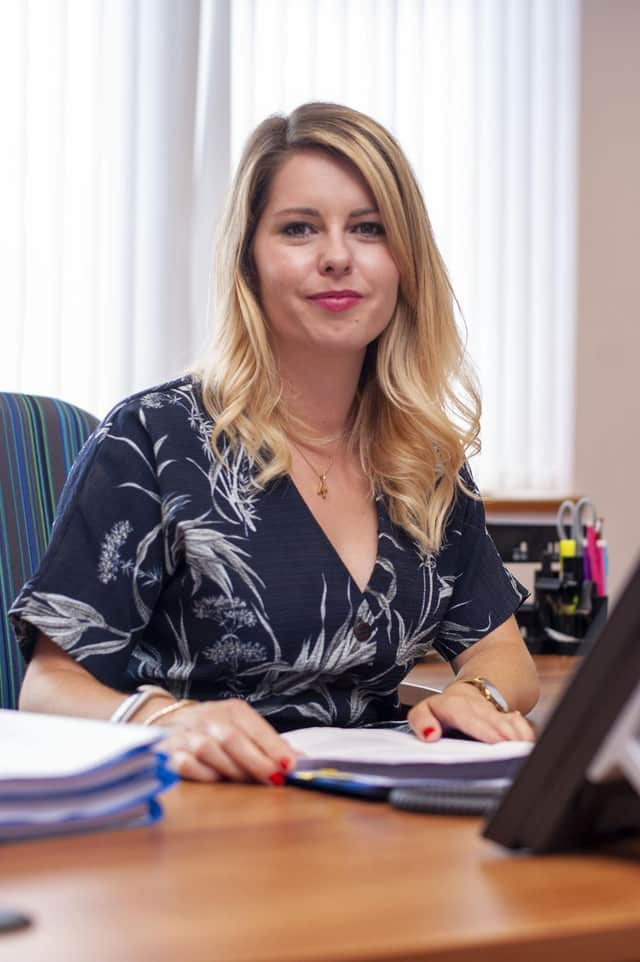 Councillor Angela Douglas, who chaired the meeting, added her support for campaigns focusing on the education of boys about respect.
She said: "I've seen a line around on Facebook with the line 'educate your daughters' crossed out, and 'educate your sons' [instead].
"I think that's really poignant and very apt."
The Commissioner went on to explain the current projects Northumbria Police are working on, including the Safer Transport Northumbria App, the rollout of which was praised by councillors in attendance.
The app allows members of the public to report any incidents that may happen on public transport.
Ms McGuinness said: "The public transport network, particular at night, was one of those things making women feel unsafe.
"Thousands of people have downloaded that app - it's not just for women, it's also for men who can feel uncomfortable or see something they don't like.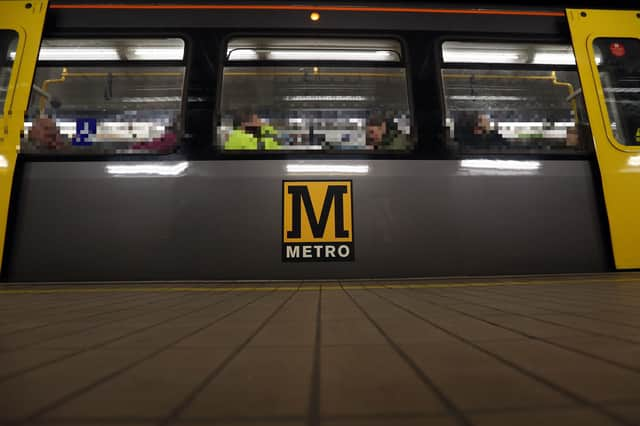 "It takes away the need to ring 999 or 111, you can do it very discretely on the app and get support.
"The transport operators have been outstanding on this, as well as the council."
Northumbria Police has also been supporting Women's Street Watch, a group of volunteers who help keep the city's streets safe at night.
The group launched in September, moved to action by the murder of Sarah Everard.
At the time, a spokesperson told NewcastleWorld: "It was me and my partner's idea originally. We were sitting on the sofa about two months ago and had a conversation about how sad it was that this sort of thing happens and how good it would be if there was a group whose sole purpose was to focus on the safety of women and girls at night.
"I don't think police are doing a good enough job of protecting women. We obviously understand that a lot of that is a lack of resources, time, training and funding but there's no reason we can't do it."
In November, Women's Street Watch conducted research into their work so far and found that 97% of women in Newcastle said they felt safer knowing their work exists - the group's efforts include providing phone power banks, wet wipes, ordering taxis and much more.
Around that time, students in Newcastle also mobilised against a rise in drink spiking taking place in clubs and bars.
The movement was backed by both Newcastle University and Northumbria University and saw a larger number of Newcastle's bars and clubs introduce new measures.
At the council meeting, the Commissioner said: "We've also seen an increase in reports of spiking.
"Operation Cloak is something we've funded through Safer Streets that the force has been doing for quite a while, which is putting plain-clothed police officers into the nighttime economy, helping to identify people who need support.
"I think that the idea of undercover officers in bars was ridiculed a little bit in the aftermath of the Sarah Everard case.
"This is not that, this is plain-clothed officers working with door staff and bar staff and spotting perpetrators and preventing crime from happening whether that be Newcastle, Sunderland, the coast or somewhere else."
The Operation was first launched in 2019 and was reported to be the first of its kind in the country.
Ms McGuinness concluded by announcing a new We Believe You campaign would be next on Northumbria Police's agenda.
She explained: "It is exactly what it says on the tin.
"Getting people to report and take things through the criminal justice system knowing they will be believed."
Women's Street Watch has backed the upcoming campaign, and also praised Operation Cloak having collaborated with officers.
A spokesperson said: "We've been working closely with Kim McGuinness and her team.
"They've been a great help. We've seen the officers that are part of Operation Cloak in action, and they are great at what they do, and they always engage with us when they spot us around the city centre on a weekend!
"They have our contact information and do get in touch with us if they come across vulnerable women on nights out.
"We are forming a great working relationship with them and the PCC.
"As for the new We Believe You campaign, we hope it's something that will benefit the victims of rape and sexual assault, and that it will lead to more prosecutions whilst still giving the victims all the support that they need."